Wire Less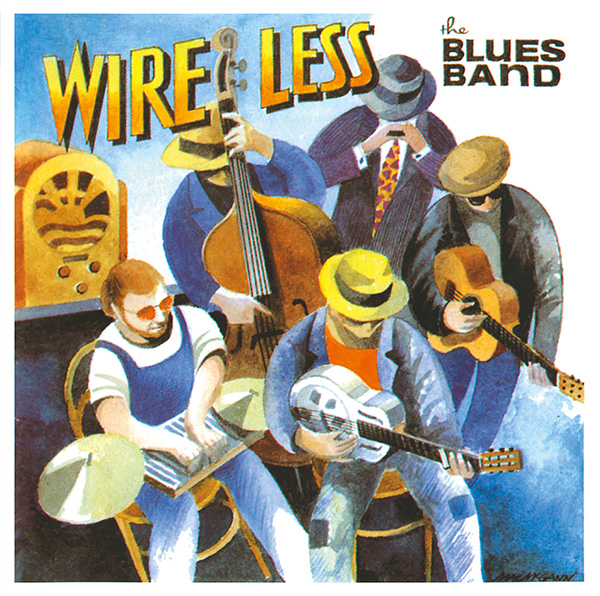 Wire Less
If you are looking for talent over technology, then here it is: An amazing totally acoustic 'live' set by The Blues Band, Paul Jones, Tom McGuinness, Dave Kelly, Gary Fletcher and Rob Townsend, stripping the Blues right back to basics.
Played in a ground-breaking venue, famed for its acoustics, previously the domain of the world's top Classical performers, the Snape Maltings at Aldburgh on Suffolk's wild sea coast, an 850 seat auditorium built in 1948 by composer Benjamin Britten (1913-1976) with his close friend, singer Peter Pears. The reserved Snape Maltings insisted on 'no amplification'. No problem! The Blues Band's vast experience and repertoire came to the fore - and despite the absence of Bartok, Beethoven or Bach, the gig sold out!
Terrific tracks - real gems from the overlooked corners of blues history - such as Memphis Minnie's 'Frankie Jean', Bobby Bland's 'I'm Not Ashamed to Sing the Blues', the Mississippi Sheiks' 'Sittin' On Top Of The World', plus bonus tracks and 4 original compositions by Tom, Paul, Gary and Dave.
Detailed notes by writer Roy Bainton (who was there). Crystal clear, superbly mixed acoustic recording quality - with an exciting 'live' ambience complimenting the mix of what was truly a memorable occasion. An innovative 'first' for Snape Maltings, an inspired milestone for The Blues Band, and an unforgettable experience for the packed audience.
Expertly remastered by Jon Astley (who has worked on recordings by the Who, Led Zeppelin, George Harrison and many others). Superb sound – the best in the business!
Tracklist
Tracks 1 – 18 originally released as (UK) Cobalt Records COBCD1 P.1995
Tracks 17 & 18 Previously unreleased.
More Releases from Blues Band, The