Live at Rockpalast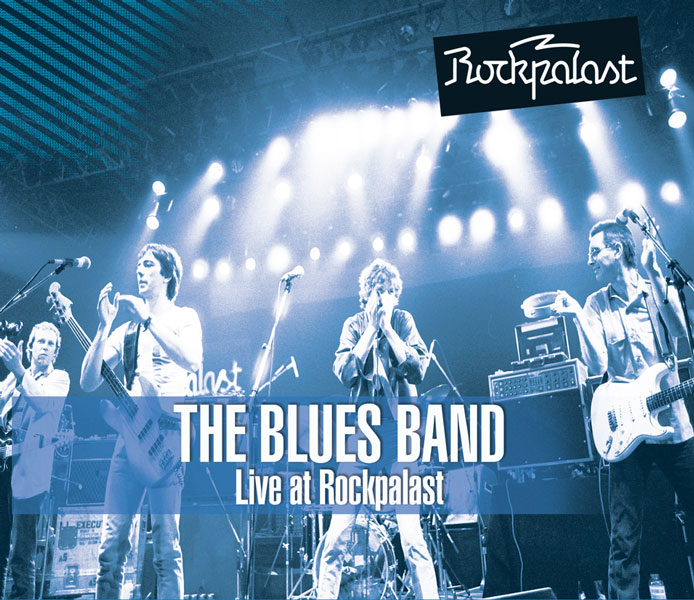 Live at Rockpalast
Rockpalast ('Rock Palace') is a legendary 'live' music TV show, hosted in Germany by the WDR channel. It first broadcast in 1974 and has become a pan-European television institution. It has its own fan club and online forum, and over nearly four decades, it has become a trademark of quality viewing and listening.
Performance date: Grugahalle, Essen, 19/20 April 1980. The Blues Band played two nights - these were their only Rockpalast performances.
The set contains highlights from the just-issued debut album 'Official Blues Band Bootleg Album' and previews 'Maggie's Farm' and 'Can't Hold On Much Longer' from the upcoming second album 'Ready'.
Features the original line-up of Paul Jones, Tom McGuinness, Dave Kelly, Gary Fletcher and Hughie Flint.
The clip of 'Death Letter' uploaded to YouTube has totalled nearly 50,000 views.
The Blues Band is still active today with 4/5 of original line-up, with a dedicated and proven fan base.
24 page booklet with twin liner notes - in English by Michael Heatley (Record Collector / Guitar & Bass) and in German by journalist and broadcaster Uli Kneip.
Expertly restored and remastered. Superb vision, outstanding sound. The best in the business!
Tracklist
DVD (concert footage)
1. Intro
2. Come On In
3. Talk To Me
4. Death Letter
5. Going Home
6. Can't Hold On Much Longer
7. Flatfoot Sam
8. Someday Baby
9 Boom, Boom Out Go The Lights
10. Nadine
11. Maggie's Farm
12. I Don't Know
13. Treat Her Right
14. Hoochie Coochie Man
15. Flip, Flop And Fly
16. Backstage Interview
REGION FREE NTSC. Audio selection of Stereo and 5.1 Surround Sound
CD (soundtrack of the film)
1. Come On In
2. Talk To Me
3. Death Letter
4. Going Home
5. Can't Hold On Much Longer
6. Flatfoot Sam
7. Someday Baby
8 Boom, Boom Out Go The Lights
9. Nadine
10. Maggie's Farm
11. I Don't Know
12. Treat Her Right
13. Hoochie Coochie Man
14. Flip, Flop And Fly
Soundtrack in Remastered Stereo
Release Information
Catalogue Number: REP 5283
Format: DVD + CD (Brilliant Box + Slipcase)
Purchase Links
Artist Links
Movie Clip
More Releases from Blues Band, The