Live - Bye Bye Blues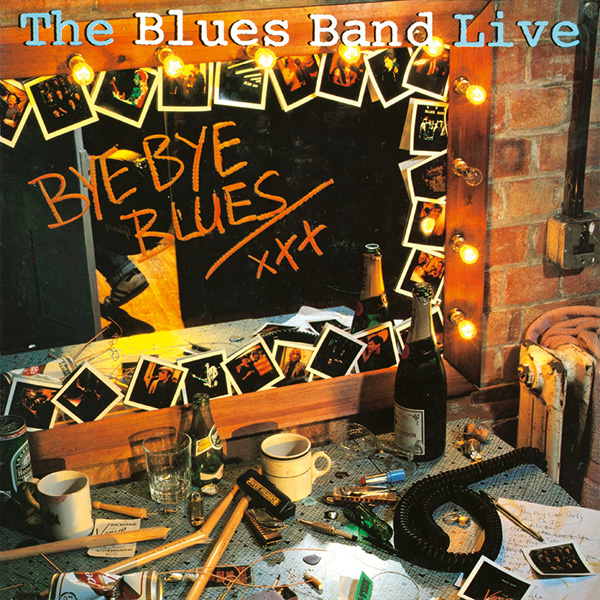 Live - Bye Bye Blues
The original 1983 12-track 'live' album now gets bigger, better and doubles in value with nine bonus cuts (6 culled from a separate later compilation release and 3 previously unreleased tracks) now all featured on a second bonus CD set.
All the tracks on CD1 and the 3 previously unreleased tracks on CD 2 were recorded 'live' at The Blues Band's 'last gig' at The Venue, London, in December 1982 - with 6 others recorded at other UK venues towards the end of the band's first phase. (They re-formed in the late 1980s).
Includes concert classics such as 'Nadine' (Chuck Berry), 'Death Letter' (Son House) and 'Treat Her Right' (Roy Head).
Boogie-woogie piano throughout by Rolling Stones legend Ian 'Stu' Stewart. Showcases special guest singers Jo-Anne Kelly on 'Don't You Lie To Me' and 'Baby What You Want Me To Do'; Pretty Things frontman Phil May on 'Big Boss Man'; Mark Feltham on 'Last Night' and the legendary founding father of British Blues Alexis Korner on the classic 'Spoonful'.
Booklet with authoritative and extensive liner notes written by respected 'Record Collector' journalist Michael Heatley.
Expertly remastered by Jon Astley (who has worked on recordings by the Who, Led Zeppelin, George Harrison and many others). Superb sound – the best in the business!
Tracklist
2 CD Set

Tracks 1-12 originally released on the 1983 LP. Tracks 13-18 not on the original LP release, taken from later compilation set. Tracks 19, 20 & 21 previously unreleased.
More Releases from Blues Band, The