Zombies, The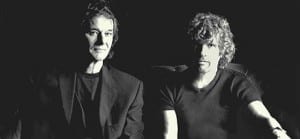 The Zombies were much admired during the Sixties beat boom. Blessed with a superb lead singer and a fine young keyboard player, their melodic, catchy songs caught the public's imagination.
When debut single 'She's Not There' was a hit in 1964, they seemed destined for a bright future. The Zombies featured Colin Blunstone, (vocals), Rod Argent (keyboards), Paul Atkinson (guitar, vocals), Hugh Grundy (drums) and Chris White (bass). 'She's Not There' sold a million within months and was a big hit in America. The Zombies' debut album 'Begin Here' also charted and when the boys toured the Far East they were mobbed by 30,000 fans in the Philippines.
Later, when their discs began slipping, the group had clearly arrived at a career crossroads. Friction between band members had surfaced during sessions for the second Zombies LP, noticeably when Blunstone did not perform his vocals on the song 'Time Of The Season' in the way composer Argent perceived them. Colin eventually produced a definitive take, but when recording was complete, the Zombies finally split up in December 1967.
Find out more about The Zombies in their website
Releases
News