Begin Here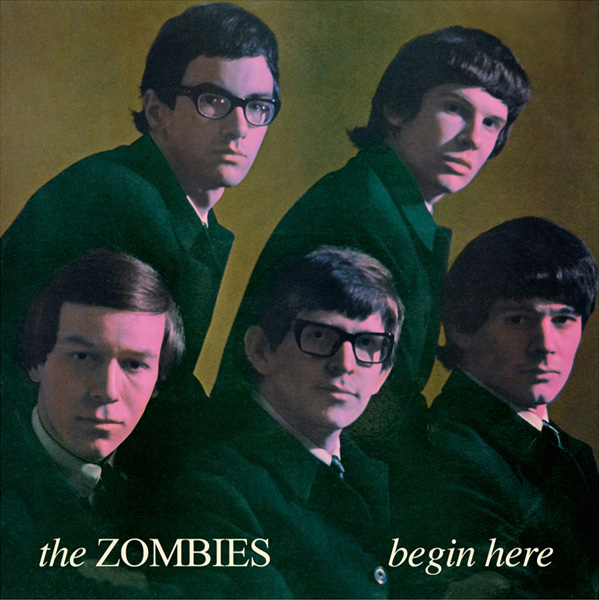 Begin Here
The superb 1965 Zombies beat classic is now available remastered in glorious original Mono sound and presented in our popular Digipak format as a 2CD set with bonus tracks on a separate disc.
CD 1 features all the original 14 tracks, just as originally released and raved about back in the 60s Beat Boom era.
CD2 features 22 tracks - all the other Decca Mono recordings - Singles A-sides, B-sides and EPs from the 1964-67 period, including a soundtrack version of a song featured in the Otto Preminger film 'Bunny Lake Is Missing'.
24 page expanded booklet with authoritative and extensive liner notes by respected author and former Decca archivist John Tracy, plus detailed data on the recordings.
Expertly remastered by Jon Astley (who has worked on recordings by the Who, Led Zeppelin, George Harrison and many others). These classic Mono recordings now sound truly brilliant!
Tracklist
CD 1: Begin Here
01. Roadrunner
02. Summertime
03. I Can't Make Up My Mind
04. The Way I Feel Inside
05. Work 'N' Play
06. You've Really Got A Hold On Me
07. She's Not There
08. Sticks And Stones
09. Can't Nobody Love You
10. Woman
11. I Don't Want To Know
12. I Remember When I Love Her
13. What More Can I Do
14. I Got My Mojo Working
CD 2: Singles & EPs
01. You Make Me Feel Good
02. Leave Me Be
03. Kind Of Girl
04. Sometimes
05. It's Alright
06. Tell Her No
07. She's Coming Home
08. I Must Move
09. I Want You Back Again
10. Whenever You're Ready
11. I Love You
12. In This The Dream
13. Don't Go Away
14. Nothing's Changed
15. Remember You (Soundtrack Version)
16. Remember You
17. Just Out Of Reach
18. Indication
19. How We Were Before
20. Gotta Get A Hold Of Myself
21. Goin' Out Of My Head
22. She Does Everything For Me
More Releases from Zombies, The