Odyssey & Oracle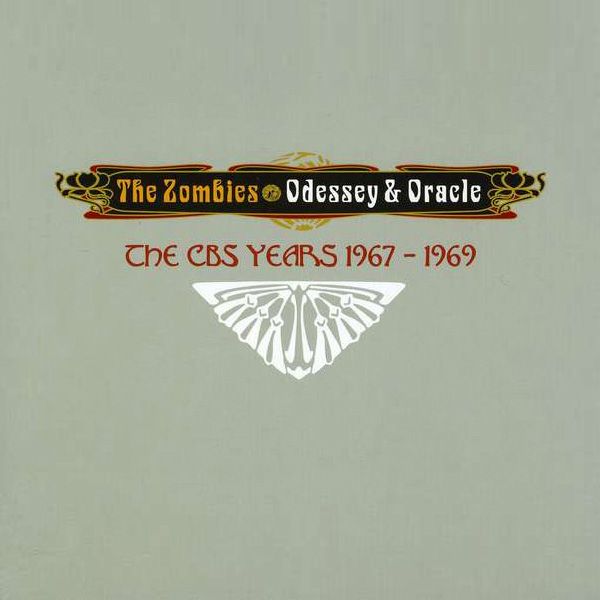 Odyssey & Oracle
This classic landmark psychedelic rock album is now available remastered in both MONO and STEREO sound (as per the original LP releases) together with the relevant bonus tracks, plus the contents of the unreleased 'R.I.P.' album, all packed onto a fabulous 2CD set in our popular Digipak format.
CD1 features all the original 12 MONO tracks – just as originally intended on the initial LP release, back in the groovy 60s summer of love – plus the Mono single 'I'll Call You Mine', the B-side of 'Time Of The Season' from the same period.
CD2 features all the original 12 STEREO tracks –just as originally intended on the subsequent LP release, and an alternative stereo version of 'A Rose For Emily' PLUS the entire contents of the legendary unreleased 'R.I.P.' album.
Booklet with authoritative and extensive liner notes by respected author and archivist John Tracy, track by track comments on 'Odessey & Oracle' by Rod Argent himself, and detailed data on the recordings.
Expertly remastered by Jon Astley (who has worked on recordings by the Who, Led Zeppelin, George Harrison and many others). Both versions of this superb classic album and those extra tracks now sound equally brilliant in their respective Mono and Stereo glory!
Tracklist
CD 1: The Mono Album
01. Care Of Cell 44
02. A Rose For Emily
03. Maybe After He's Gone
04. Beechwood Park
05. Brief Candles
06. Hung Up On A Dream
07. Changes
08. I Want Her She Wants Me
09. This Will Be Our Year
10. Butcher's Tale (Western Front 1914)
11. Friends Of MIne
12. Time Of The Season
Bonus Track: Mono Single
13. I'll Call You Mine
CD 2: The Stereo Album
01. Care Of Cell 44
02. A Rose For Emily
03. Maybe After He's Gone
04. Beechwood Park
05. Brief Candles
06. Hung Up On A Dream
07. Changes
08. I Want Her She Wants Me
09. This Will Be Our Year
10. Butcher's Tale (Western Front 1914)
11. Friends Of Mine
12. Time Of The Season
Bonus Track: Stereo Single
13. A Rose For Emily (Alternative Mix)
'R.I.P.' The Unreleased Album
14. She Loves The Way They Love Her
15. Imagine The Swan
16. Smokey Day
17. Girl Help Me
18. I Could Spend A Day
19. Conversation Off Floral Street
20. If I Don't Work
21. I'll Call You Mine
22. I'll Keep Trying
23. I Know She Will
24. Don't Cry For Me
25. Walking In The Sun
More Releases from Zombies, The