Rod Argent and Colin Blunstone of The Zombies received a standing ovation at the end of their acoustic show at Boisdale Canary Wharf this week.
One of the great rock voices of the '60s, Blunstone demonstrated his superb range with fantastic vocal counterpoint from Argent on grand piano. The acoustic setting highlighted the synergy between the veteran rockers – an undoubted result of over 50 years of playing together.
The set commenced with pieces from their more recent albums Breathe Out, Breathe In and Still Got that Hunger alongside a cover of a Tom Petty cover of a Zombies cover I Want You Back Again. Rod Argent played a solo piano piece which he dedicated to composer/saxophonist and longtime friend Barbara Thompson MBE who was in the audience.
Among the highlights was a mini set from their seminal album Odessey and Oracle which sells more now yearly than it did on its release in 1968. The quality of Argent's songwriting came through in this part of the set which, of course, included Time of the Season.
Towards the end of the evening, the clued-up crowd enthusiastically received Blunstone's rendition of Old and Wise from '80s phenomenon The Alan Parsons Project and the night finished with She's Not There, the very first song the band ever recorded at the start of what was to become a career spanning six decades.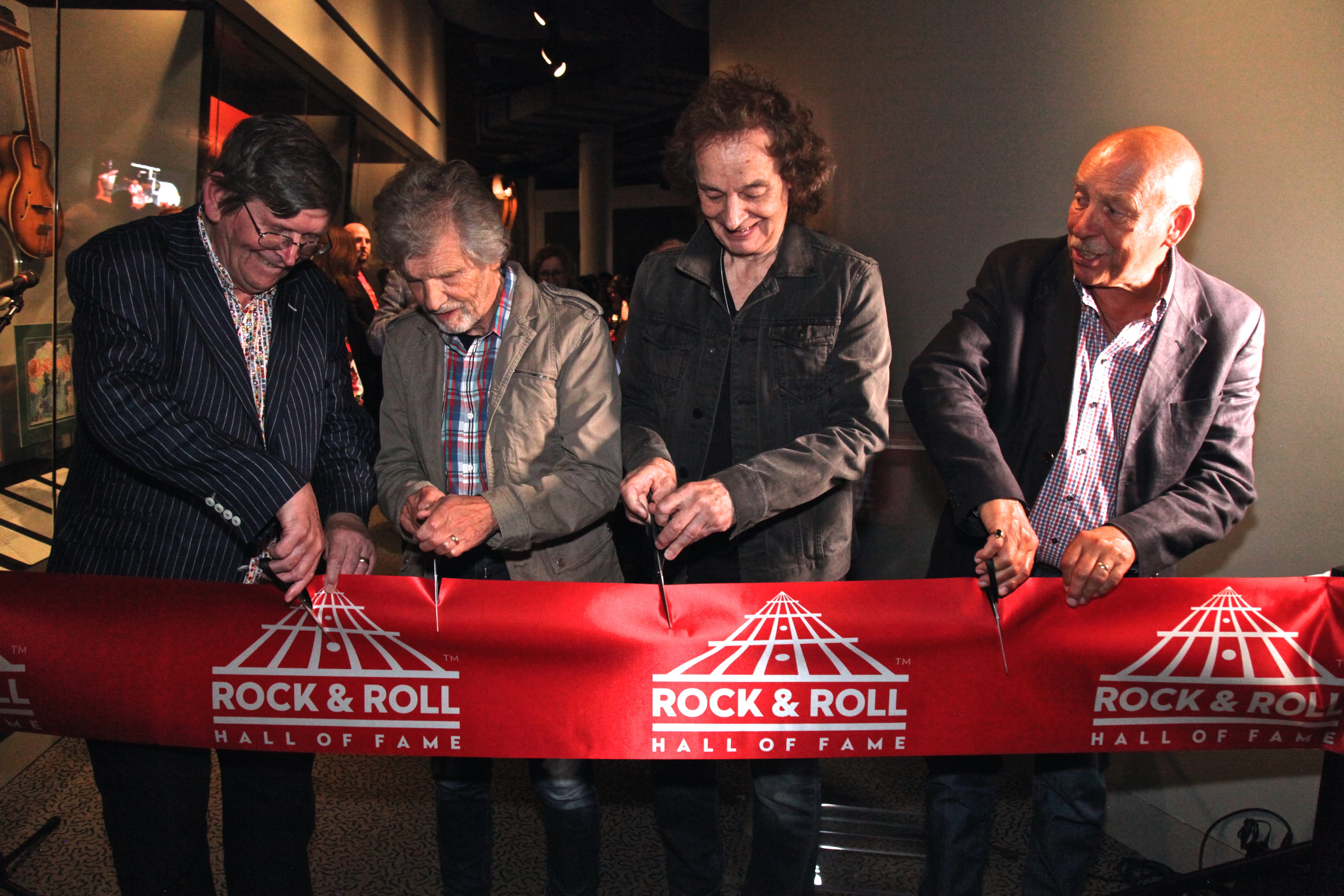 The Zombies have had a helluva year having finally been inducted into the Rock and Roll Hall of Fame. The British Invasion group — best known for the hits penned by Argent She's Not There and Time of the Season — have been eligible for induction since 1989, but they didn't even appear on a ballot until 2014 and it took three more tries before they finally got in this year.
Blunstone: It's absolutely incredible. I'm just thrilled. It's wonderful news. First of all, to think that 330,000 people voted for us in the fan vote and then, on top of it, to have the members vote for us as well … Peer-group acceptance is such a wonderful thing for any artist. It really is just incredible news. It's one of the most exciting days in my professional career, I think.
Argent: It was just great to hear about the fan vote, but at the last minute I thought that I couldn't quite believe this was actually going to turn the corner and happen. When [our manager] Cindy [da Silva] called me and said, "I just have to tell you that you have been elected," I was absolutely and completely delighted.
The Zombies on Repertoire Records