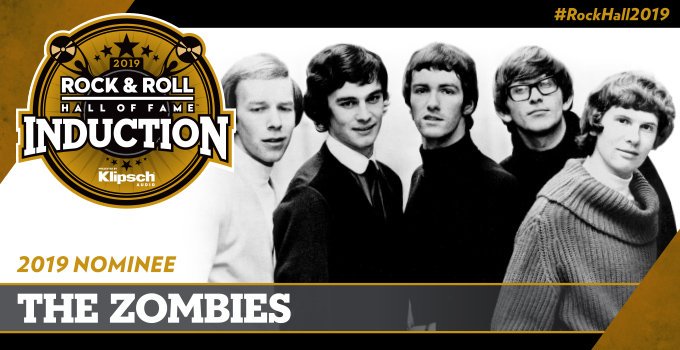 The Zombies will be inducted into the Rock & Roll Hall of Fame TONIGHT!
The show kicks off on Friday, March 29th at 5:30pm ET and there are a couple of ways to experience the 2019 Induction Ceremony:
Prior to the Induction Ceremony LIVE from the Red Carpet will be broadcast live on RockHall.com, Rock & Roll Hall of Fame on Facebook and YouTube channels hosted by Carrie Keagan and presented by Citi and Hilton Hotels.
Visit the official 2019 Induction Ceremony Fan Page – it's where you can watch the red carpet and see live updates all night with images, video and clips of the ceremony.
The Zombies on Repertoire Records