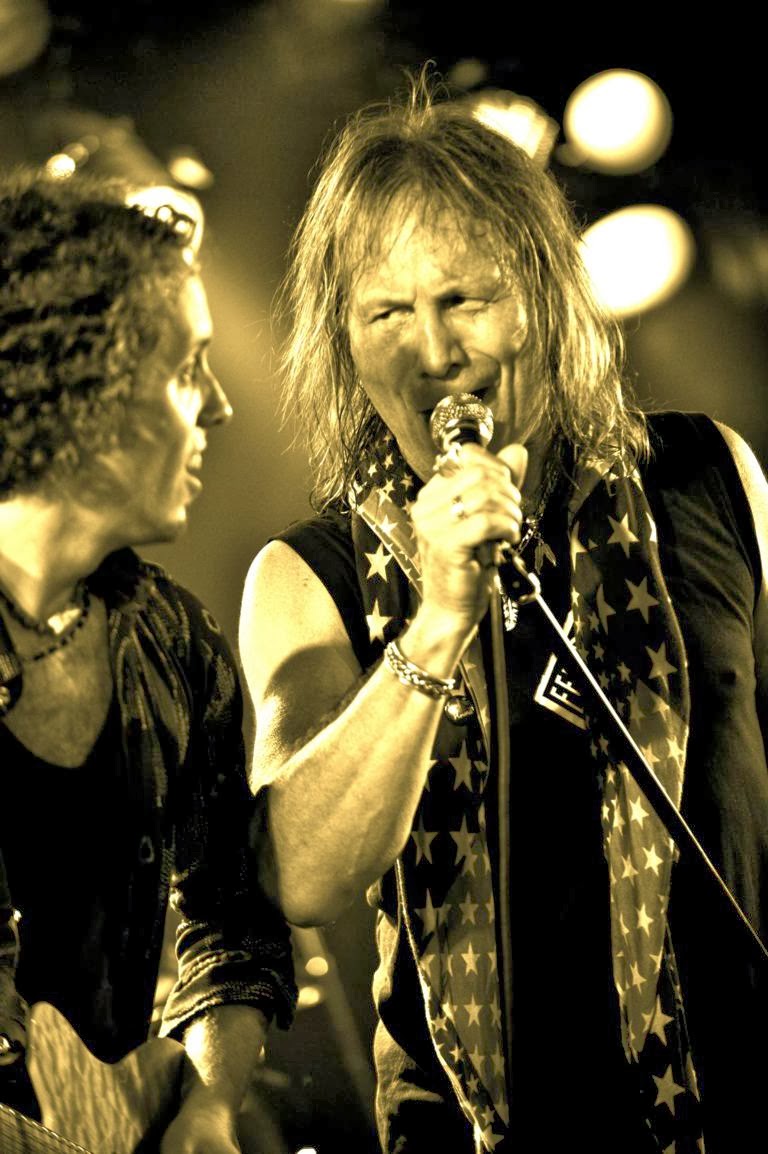 With the lively and successful resurrection of Atomic Rooster, one might think that Peter French would have laid Leaf Hound to rest. However, in only the second gig in two years, Leaf Hound packed out the Eel Pie Club in Twickenham with an earthly display of honest hard rock that bookends the golden age of rock with original material from the highly collectable album, Growers of Mushroom from 1971, and the highly underrated reformation album, Unleashed, from 2007.
The pipes of Peter French are in fine fettle, one of the greatest secrets in the hard rock tradition of British vocalists. Sublime guitar solos from Luke Rayner, especially on Man with the Moon in Him, and a solid display from bassist Pete Herbert who gives it some high-kicking antics on the groove laden Freelance Fiend. Peter's son Dominic French has earned his stripes on the drums with a mature sound.
A terrific evening out in a cherished venue.
Mark Taylor
Record Collector Magazine
March 2019 Issue no: 490

Leaf Hound on Repertoire Records