Growers of Mushroom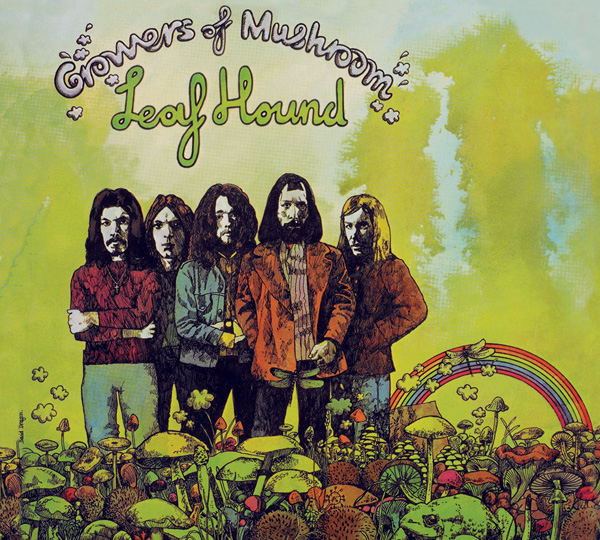 Growers of Mushroom
One of the most talked about and sought after albums of Seventies "Growers Of Mushroom" has been hailed by many critics as a heavy rock classic. Leaf Hound evolved out of blues band Black Cat Bones. The London based group was put together by vocalist Peter French and guitarist Mick Halls and renamed Leaf Hound at the dawn of the progressive rock era. Halls and French produced a mature sound, based on their previous experience with Black Cat Bones.
'Growers Of Mushroom' was recorded in a London studio in an eleven hour session that produced nine classic tracks. The band's name and song titles such as 'Work My Body' and 'Freelance Fiend' are taken from an anthology of horror stories. Also included amongst the bonus tracks in our re-release is a new track from the current band, 'Too Many Rock'n'Roll Times', a taster from the forthcoming album.
Fans have compared 'Mushroom' to the early works of Led Zeppelin and Black Sabbath and it features howling vocals and razor sharp guitar. Don't miss this chance to hear the greatest album that time forgot!
Tracklist
01. Freelance Fiend
02. Sad Road To The Sea
03. Drowned My Life In Fear
04. Work My Body
05. Stray
06. With A Minute To Go
07. Growers Of Mushroom
08. Stagnant Pool
09. Sawdust Caesar
Bonus tracks
10. It's Gonna Get Better
11. Hipshaker
12. Too Many Rock 'n' Roll Times (Special Bonus Track – New Recording – taster from the forthcoming album)
More Releases from Leaf Hound