In the Land of the Rising Sun - Live in Japan 2001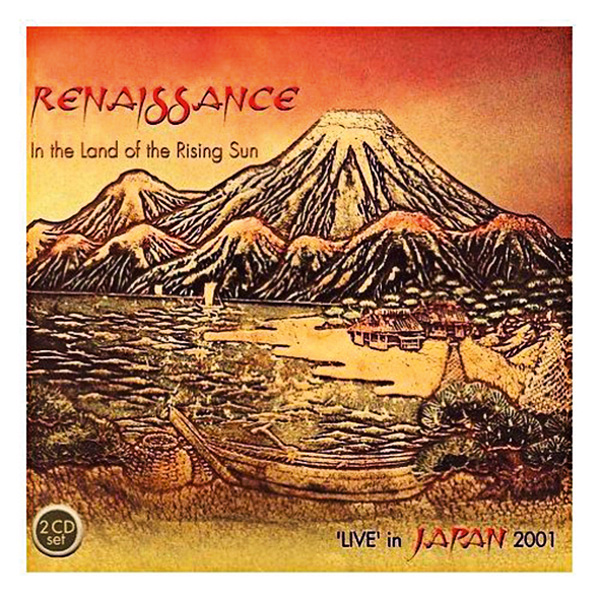 In the Land of the Rising Sun - Live in Japan 2001
The Renaissance revival was greeted with delight by music lovers around the world at the start of the New Millennium. The popular British group was particularly welcome in the Far East where they performed in 2001. 'In The Land Of The Rising Sun' is a 2CD comprising 15 tracks recorded 'live' in concert in Japan. It features superb vocalist Annie Haslam, whose presence graces a progressive rock ensemble that first achieved fame in the 1970s with a charming blend of classical and folk themes.
Among the original band members are guitarist Michael Dunford, Terence Sullivan (drums) and Mickey Simmonds (keyboards) along with Rave Tesar (piano) and David Keyes (bass). They tackle such newer songs as 'Lady From Tuscany' and older favourites from past albums, like 'Mother Russia', 'Trip To The Fair' and 'Ashes Are Burning' - a mammoth 20 minute epic.
It is often said they don't make music like this anymore. Well, thanks to Renaissance, they still do. Welcome back to a show you can't miss.
Tracklist
CD 1
01. Carpet Of The Sun

02. Opening Out

03. Midas Man

04. Lady From Tuscany

05. Pearls Of Wisdom

06. Dear Landseer

07. Northern Lights

08. Moonlight Shadow
09. Precious One

10. Ananda
CD 2
01. Mother Russia

02. Trip To The Fair

03. One Thousand Roses

04. I Think Of You

05. Ashes Are Burning
More Releases from Renaissance