Dreams & Omens 'Live' at the Tower Theatre Philadelphia PH, 1978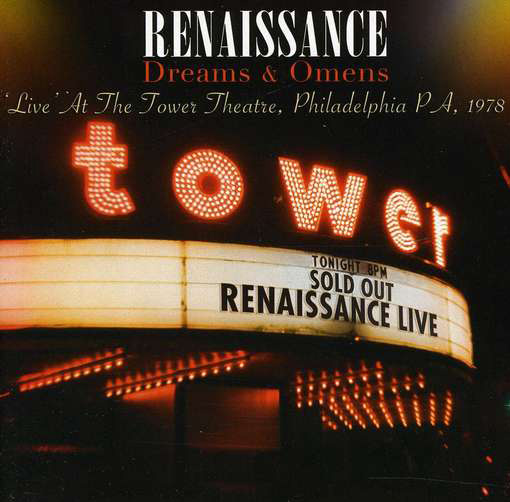 Dreams & Omens 'Live' at the Tower Theatre Philadelphia PH, 1978
A glorious glimpse into the musical legacy of a great British group, performing at the height of their fame and success. Annie Haslam's crystal clear vocals soaring through hit song 'Northern Lights' is just one of the pleasures to be derived from 'Dreams & Omens', hailed by critics as the best ever 'live' album by Renaissance.
Our digitally remastered CD features six songs recorded at the Tower Theatre during a 1978 U.S. tour and rescued from the archives by Ms.Haslam and composer/guitarist Michael Dunford. There are favourite songs like 'Carpet Of The Sun', as well as the 15 minute 'Can You Hear Me' and tunes from key Seventies albums 'Ashes Are Burning, 'Turn Of The Cards and 'Novella'.
This album is an important addition to any collection of Renaissance musical artistry.
Tracklist
01. Can You Hear Me

02. Carpet Of The Sun

03. Day Of The Dreamer

04. Midas Man

05. Northern Lights

06. Things I Don't Understand
More Releases from Renaissance