No.1 In Heaven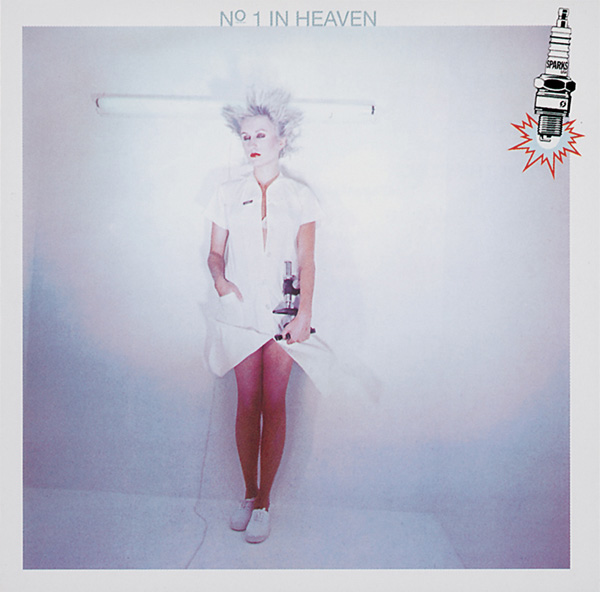 No.1 In Heaven
First collaboration from 1979 with legendary Giorgio Moroder (currently assisting Daft Punk). Although No.73 in the UK charts, the album was influential far beyond its sales at time.
Defined the synth duo format subsequently followed by Pet Shop Boys, Erasure, Bronski Beat and so many more. Human League's Phil Oakey (who was later to work with Moroder) was quoted enthusing: 'Really great singles from one of my favourite groups.'
Contains smash hits 'The Number 1 Song in Heaven' (UK #14) and 'Beat The Clock' (UK #10), Sparks biggest singles since their mid 70s heyday and still career highlights to this day.
Sparks pioneered the 12-inch single with Moroder extending and reconstructing tracks for the dance floor – these are included on this new set.
The 9 Bonus tracks includes the singles and extended versions of their hits and key tracks from the 1979 period.
Booklet with authoritative and extensive liner notes written by respected Record Collector journalist Michael Heatley.
Expertly remastered – superb sound - top quality reproduction. The best in the business!
Tracklist
01. Tryouts For The Human Race
02. Academy Award Performance
03. La Dolce Vita
04. Beat The Clock
05. My Other Voice
06. The Number One Song In Heaven
Tracks 1-6 originally released as (Germany)
(Oasis) Ariola 200353, ℗1979
Bonus Tracks
07. Tryouts For The Human Race (Single Version) Single A-side, (UK) Virgin VS 289, ℗1979
08. La Dolce Vita (Single Version) Single A-side, (Germany)(Oasis) Ariola 100294, ℗1979
09. Beat The Clock (Single Version) Single A-side, (UK) Virgin VS 270, ℗1979
10. The Number One Song In Heaven (Single Version) Single A-side, (UK) Virgin VS 244, ℗1979
11. Beat The Clock (Canadian Single Version) Single A-side (Canada) Elektra EF 90157, ℗1979
12. Tryouts For The Human Race (Extended Version) Single A-side, (USA) Elektra AS 11412, ℗ 1979
13. La Dolce Vita (Extended Version) Single A-side (Germany) Oasis / Ariola 600011, ℗1979
14. Beat The Clock (Extended Version) Single A-side, (UK) Virgin VS 27012, ℗1979
15. Tryouts For The Human Race (12 Inch Short Version) Single B-side, Ariola 600150 (Germany), ℗1979
More Releases from Sparks