Whomp That Sucker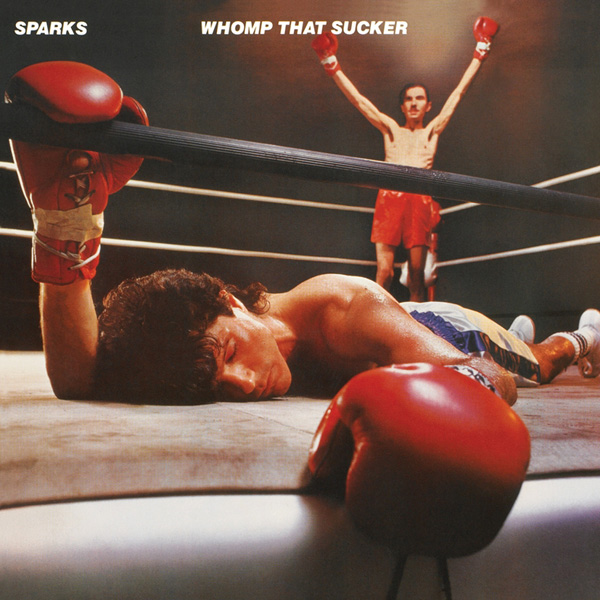 Whomp That Sucker
In 2008 Sparks were celebrating their remarkable career with special UK concerts and a new album and Repertoire joined in the festivities by reissuing one of the pop pioneers' classics.
'Whomp That Sucker' was recorded by Sparks founders Ron and Russell Mael under the aegis of top disco producer Giorgio Moroder. It's a fine example of the quirky, witty brand of pop fusion that has delighted two generation of fans.
The duo that influenced such groups as Depeche Mode and Soft Cell, first hit the charts in the Seventies with 'This Town Ain't Big Enough For The Both Of Us'. As well as hit singles, the group unleashed a succession of cleverly devised albums.
This ten track 1981 production has Russell on vocals and Ron on keyboards backed by guitars and drums. Among the highlights are the whomping single cuts 'Tips For Teens' and 'Funny Face' that typify the Sparks good humoured take on pop fashion and life – as we knew it!
Tracklist
01. Tips For Teens

02. Funny Face

03. Where's My Girl

04. Upstairs

05. I Married A Martian

06. The Willy's

07. Don't Shoot Me

08. Suzie Safety

09. That's Not Nastassia

10. Wacky Women
More Releases from Sparks