Real to Reel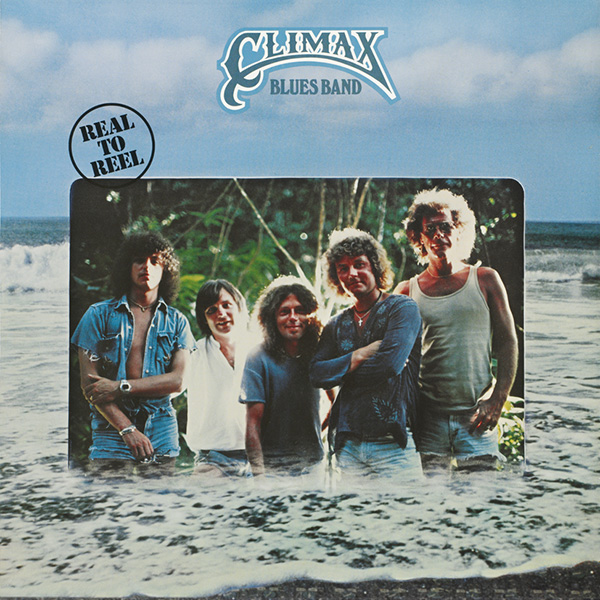 Real to Reel
It's a clever title and epitomises the band's aim to get real and realise their musical ideas on those reels of magnetic tape used in the recording studios of the pre-digital era. 'Real To Reel' was recorded at the famed Air Studios in Montserrat in the West Indies, and the environment must have inspired the musicians to a greater climax of creativity.
The eight tracks showcase the echoing moody sound of Colin Cooper's saxophone, on such tracks as 'Children Of The Night Time', but it's back to Peter Haycock's funky slide blues guitar on such stand out numbers as 'Long Distance Love'. The pair make a highly productive team, sharing vocal and instrumental duties supported by Derek Holt (bass), Pieter Filleul (keyboards) and John Cuffley (drums).
First released in 1979, 'Real To Reel' makes a welcome addition to the range of Climax classics being carefully restored from the archives of rock.
Tracklist
01. Summer Rain
02. Money In Your Pocket
03. Children Of The Nighttime
04. Long Distance Love
05. Lovin' Wheel
06. Fallen In Love (For The Very Last Time)
07. Fat City
08. Crazy World
More Releases from Climax Blues Band