Lucky for Some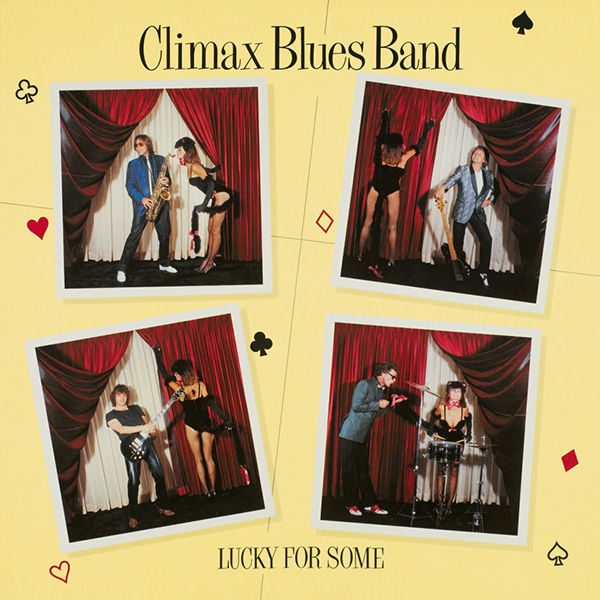 Lucky for Some
In 1981 the Climax Blues Band was located in Los Angeles, recording yet another album to meet the heavy demand for their musical aspirations. 'Lucky For Some' featured, once again, the tightly knit line up of Peter Haycock on guitar and vocals, Colin Cooper on vocals and saxophone, Derek Holt on vocals, bass guitar and keyboards and John Cuffley on drums.
By now, the band had been on the road for a decade or more and played with a telepathic sense of communication on these nine superb original LP tracks, including four Haycock originals. But the guys were also helped out in the studio by some distinguished guests, notably the late session keyboard player Nicky Hopkins and vocalist Glenn Hughes.
with a saucy album cover design, 'Lucky For Some' has some hot performances like Peter's 'Shake It Lucy' and Derek Holt's 'Breakdown', plus a bonus track – 'Darlin'' (single version).
Complete with informative liner notes this CD is a lucky break for all Climax fans.
Tracklist
01. Victim
02. Cuttin' Up Rough
03. Shake It Lucy
04. Oceans Apart
05. Breakdown
06. Darlin'
07. This Time You're The Singer
08. Last Chance Saloon
09. They'd Never Believe Us
Bonus Track:
10. Darlin' (Single version)
More Releases from Climax Blues Band