Solitary Men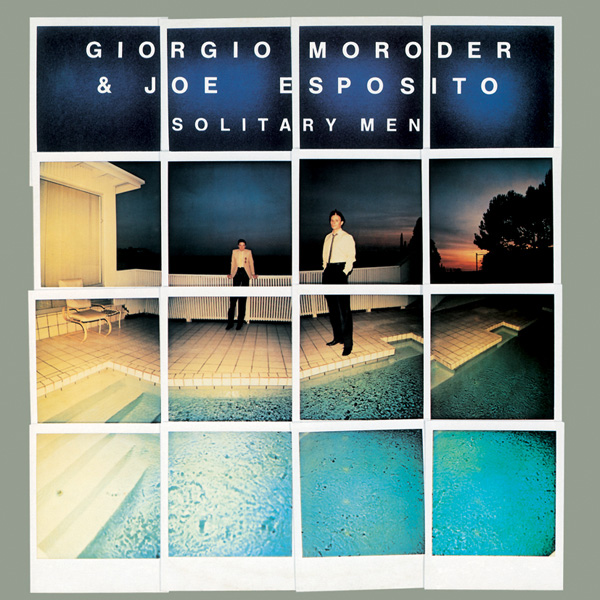 Solitary Men
1983 release that saw legendary disco producer Moroder collaborate with American singer Joe Esposito.
Grammy winning Joe Esposito sang with Brooklyn Dreams (No.4 US hit with 'Heaven Knows' in 1979 with Donna Summer) and also worked with Ringo Starr, the Planotones and others.
Highlights include intriguing new arrangement of the Moody Blues' classic 'Nights In White Satin', and 'Lady, Lady' from the soundtrack of 1983 movie 'Flashdance'.
7 bonus tracks include Singles As & B-sides and 12-inch mixes, and features 'Chase', a No.33 US/No.48 UK single from the famous 1978 movie 'Midnight Express'.
Now at 73, Giorgio Moroder is on the verge of a major comeback, through his work with Daft Punk.
In-depth liner notes by 'Record Collector' journalist and author Michael Heatley.
Expertly remastered – superb sound - top quality reproduction. The best in the business!
Tracklist
01. Solitary Man
02. Show Me The Night
03. My Girl
04. Too Hot To Touch
05. Diamond Lizzy
06. Washed In The Neon Light
07. A Love Affair
08. Nights In White Satin
09. Lady, Lady
10. White Hotel
11. To Turn The Stone
Bonus Tracks:
12. Face To Face (From the album 'Innovisions' Germany) Oasis 6.26225 AP, p.1985 Oasis Records
13. Chase (1985 Remix by Brian Reeves) From the album 'Innovisions' (Germany) Oasis 6.26225 AP, p.1985 Oasis Records
14. A Love Affair (Mixage Special USA) Single A-Side (France) Cotillion 732204, p.1983
15. Too Hot To Touch (Instrumental) Single B-side 'American Dream' (Germany) Oasis 614256, p.1984
16. American Dream (7 Inch version) Single A-side '(Germany) Oasis 614256, P 1984
17. Too Hot To Touch (Instrumental) (12 Inch version) From 12 Inch Maxi-single B-side 'American Dream' (Germany) Oasis 620381, p.1984
18. American Dream (12 Inch version) From 12 Inch Maxi-single A-side (Germany) Oasis 620381, p.1984CD (Digipak)
More Releases from Giorgio Moroder