Body Shine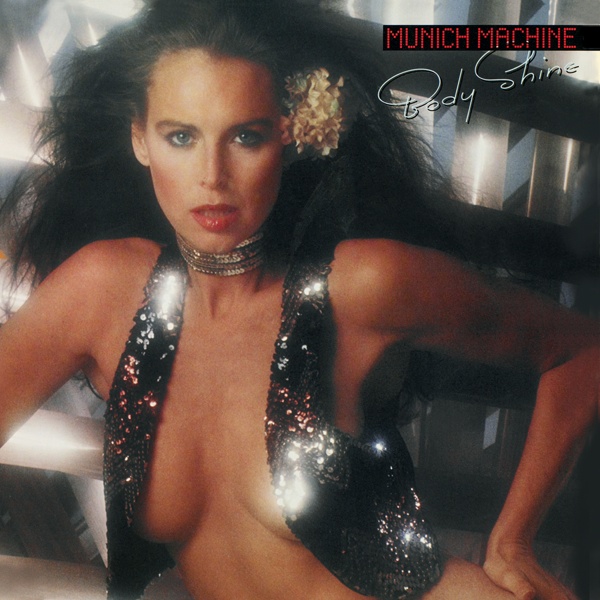 Body Shine
A loose collective of German session musicians, Munich Machine made three albums in their own right under the guidance of legendary disco producer Giorgio Moroder.
Their third album 'Body Shine', released in 1979 on Casablanca, featured dance floor favourite 'Space Warrior'.
By this final album, the band officially consisted of Günter Moll and Stefan Wissnet, along with singers Judith Jones and Yolande Howard.
4 extra tracks are presented with this edition:
2 Bonus tracks, including the 1979 single version of 'Party Light' and B-side 'Bolectro', PLUS: 2 Special bonus tracks comprising Blue Eyed DJ remixes of 'Space Warriors' and the 'Giorgio Moroder Medley', taken from a 1983 promo release.
In-depth liner notes by 'Record Collector 'journalist Michael Heatley.
Expertly remastered – superb sound - top quality reproduction. The best in the business!
Tracklist
01. Party Light
02. Fallen Angel
03. Space Warrior
04. Let Your Body Shine
05. Reputation
06. Easy
07. Bolectro
Bonus Tracks:
08. Party Light (Single Version) Single A-side (Germany) Oasis 101 072, ℗ 1979
09. Bolectro (Single Version) Single B-side 'Party Light' (Germany) Oasis 101 072, ℗ 1979
Special Bonus Tracks:
10. Space Warriors (Blue Eyed DJ Remix)
11. Giorgio Moroder Medley (GIORGIO MORODER)
Tracks 10 & 11 taken from the promo release 'Disco Circus 1983 – Program 2' (Netherlands) Wise Records WR 010, ℗1983
More Releases from Giorgio Moroder