E=MC2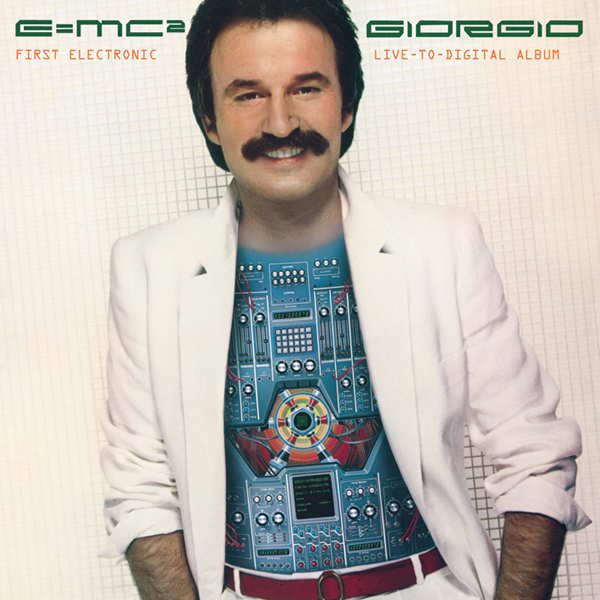 E=MC2
The world's first ever 'live-to-digital' album recording, released in 1979.
This album - dedicated to Einstein on his centenary - is now viewed by fans as one of the highpoints of Giorgio's career.
Cash Box magazine named Moroder as Producer of the Year on the basis of this album. American music trade paper Record World rated 'E=MC2' as 'unquestionably Giorgio's most accessible work'.
3 bonus tracks include the single versions of 'Baby Blue' and its flipside, plus 'I Wanna Rock You'.
Giorgio rode the disco tidal wave of the Bee Gees in the 1970s and went on to become a legendary producer, performer and composer. Now at 73, he is on the verge of a major comeback, through his work with Daft Punk.
In-depth liner notes by 'Record Collector' journalist and author Michael Heatley.
Expertly remastered – superb sound - top quality reproduction. The best in the business!
Tracklist
01. Baby Blue
02. What A Night
03. If You Weren't Afraid
04. I Wanna Rock You
05. In My Wildest Dreams
06. E=MC2
Bonus Tracks:
07. Baby Blue (Single version) Single A-side (Germany) Oasis Records 101 117 100, P 1979
08. If You Weren't Afraid (Single version) Oasis Records 101 117 100, P 1979
09. I Wanna Rock You (Single version) Single A-side (Canada) Casablanca Records NBGM, P 1980
More Releases from Giorgio Moroder