Blues Wailing - Five Live Yardbirds 1964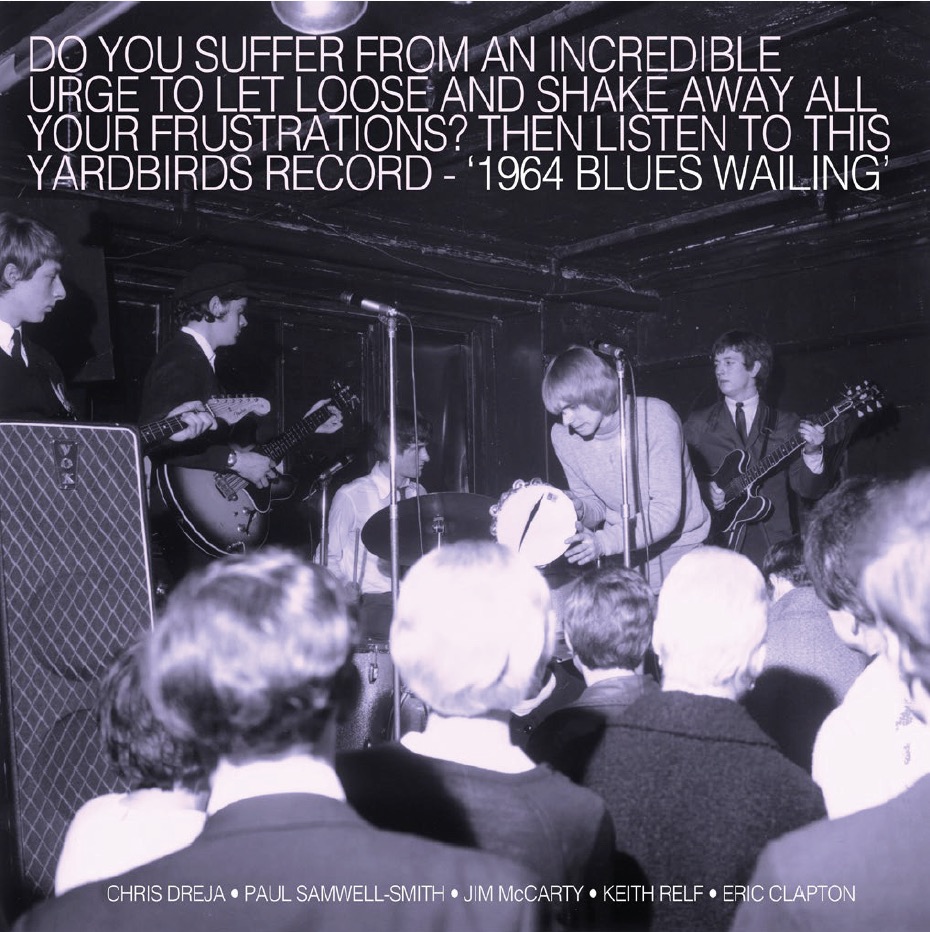 Blues Wailing - Five Live Yardbirds 1964
Here are the early, invincible, blueswailing Yardbirds, flying at peak altitude
Recorded live at the Marquee Club on 7 August 1964 and featuring Eric Clapton, this album captures the early Yardbirds honing their craft on a selection of US Blues & R&B standards
Newly remastered by Eroc, this deluxe package includes in-depth notes by Ugly Things magazine founder Mike Stax with contributions from surviving band members
Includes a photo-laden 16-page booklet inside a gatefold CD digipak.
Yes! Here comes another great live performance by the five very much alive Yardbirds. Recorded live on stage at London's Marquee Club, in August 1964, some five months after their great gig which became the famous Five Live Yardbirds album. The line-up features Eric Clapton on lead guitar, Chris Dreja on rhythm guitar, Paul Samwell-Smith on bass, Jim McCarty on drums and Keith Relf on vocals and harmonica. The music exemplifies British blues at its visceral best. Raucous in its intensity, the Yardbirds make their way through covers of Chuck Berry's 'Too Much Monkey Business' and Howlin' Wolf's 'Smokestack Lightning'. The band's trademark "rave-up" antics are also evident on numbers like the Isley Brothers' 'Respectable', while the set's closer, 'The Sky Is Crying', showcases Eric Clapton's credentials as a budding guitar hero. It rarely got more exciting than this!
Tracklist
01 Someone To Love Me 1.21
02 Tuning Up 0.55
03 Too Much Monkey Business 3.02
04 I Got Love If You Want It 2.36
05 Keith Relf talks about Eric Clapton's black Fender Jazzmaster 1.44
06 Smokestack Lightning 5.24
07 Keith Relf talks about Paul "Sam" Smith & Eric Clapton 0.28
08 Good Morning Little Schoolgirl 2.35
09 Tuning Up (2) 1.01
10 Respectable / Humpty Dumpty 5.15
11 Announcement 0.12
12 The Sky Is Crying 6.39
More Releases from Yardbirds, The