The Anthology 1979 - 1994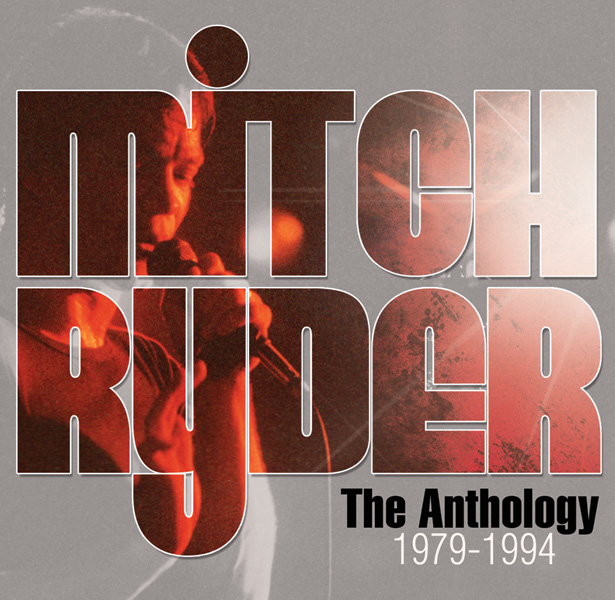 The Anthology 1979 - 1994
Let it rock! Yes, it's the tough kid from Detroit, rockin' out on a 34-track compilation that serves as a welcome tribute to one of America's rock'n'roll icons. Mitch Ryder grew up in the city known as 'Motown' where automobiles and hit records came off the assembly lines during the early 1960s. A powerful singer and personality, young William Levise was moulded by the soul and R&B music he heard growing up as a kid. Soon he became 'Mitch Ryder', leader of The Detroit Wheels, who hit the charts with 'Jenny Take A Ride!' and 'Devil With a Blue Dress On' in 1966. After his first brush with fame, he became a solo artist with a string of great albums to his credit.
This comprehensive 2CD set spans three decades of a turbulent career and is packed with dynamic performances. Among the highlights are biographical numbers like 'Tough Kid' and 'Freezin' In Hell', from the critically acclaimed 1979 'How I Spent My Vacation' album, and the gritty 'Ain't Nobody White (Can Sing The Blues)' from 1980's 'Naked But Not Dead'.
Controversial songs like 'Ich bin aus Amerika' and 'Sex You Up' are matched by down home ravers like 'Rock'n Roll', and there are singles and 'live' tracks that present a comprehensive overview of Ryder at his heartfelt best.
Booklet with authoritative and extensive liner notes written by respected author and journalist Chris Welch, including commentaries from Mitch Ryder.
Tracklist
CD 1
01. Tough Kid
02. Passion Wheel
03. Freezin' In Hell
04. Long Hard Road
05. Nice 'n Easy
06. Poster
07. Ain't Nobody White(Can Sing The Blues)
08. War
09. True Love
10. My Heart Belongs To Me
11. Red Scar Eyes
12. Bang Bang
13. Ich bin aus Amerika
14. Bare Your Soul
15. We're Gonna Win
16. Beyond The Wall
17. Subterranean Homesick Blues
CD 2
01. B.I.G.T.I.M.E.
02. When You Were Mine
03. Code Dancing
04. One Room World
05. Berlin
06. Like A Rolling Stone (Radio Edit)
07. Where Is The Next One Coming From?
08. Junkie Love
09. It Must Be In Her Genes
10. Do You Feel Alright?
11. Bye-Bye Love
12. Sex You Up
13. It Wasn't Me
14. I'm Startin' All Over Again
15. Little Latin Lupe Lu (Live)
16. Rock `n Roll (Live)
17. Soul Kitchen (Live)
More Releases from Mitch Ryder