Live Talkies & Easter in Berlin, 1980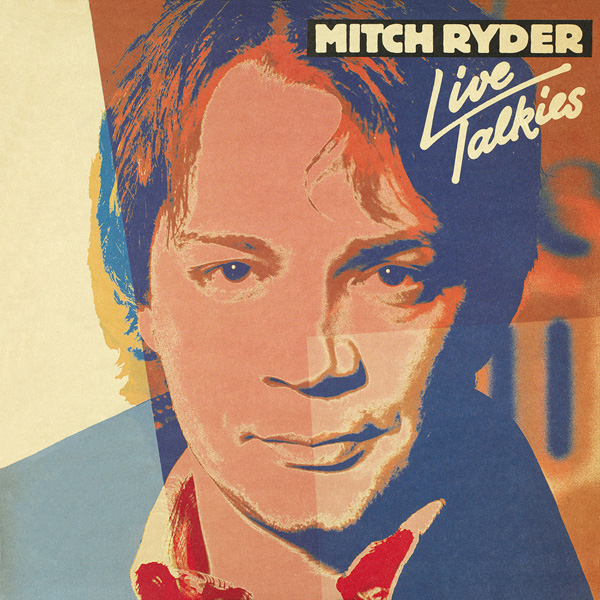 Live Talkies & Easter in Berlin, 1980
In one great double CD package comes a pair of albums that capture the spirit of one of America's most revered R&B pioneers. The singer, who led the Detroit Wheels to fame in the Sixties, is heard 'live' in the studio and 'live' in concert. Both these albums were recorded in Germany in the early Eighties and present Mitch delivering his own witty and passionate lyrics together with 'covers' of some of his favourite rock anthems.
'Live Talkies' is a 14 track rave up recorded direct 'live' in the studio in Hamburg in 1981 and includes a raunchy version of Bob Dylan's 'Subterranean Homesick Blues' and the Bobby Womack classic 'It's All Over Now'. Mitch also sings a reggae style satire on President Ronald Reagan, partly in German, and a heartfelt 'Ain't Nobody White'. With Mitch backed by a hard rockin' band, you'd think they were all jamming in a club, not a studio.
The previously unreleased 'Easter In Berlin' is a real 'live' concert from the Oper Halle, West Berlin, on Easter Sunday 1980, during which Ryder sings his own compositions, culled from his many solo albums such as 'Naked But Not Dead' and 'How I Spent My Vacation'. Watch out for dynamic versions of 'Of Long Hard Road' and 'Tough Kid'. The CD liner notes include an exclusive new interview with Mitch Ryder, talking about the songs and his extraordinary career.
Tracklist
CD 1: Studio Side 'Live Talkies'
01. It's All Over Now

02. Corporate Song (It's Not For Me)

03. Bang Bang

04. Subterranean Homesick Blues

05. Wicked Messenger

06. Er ist nicht mein Pr?sident

07. Take Me To The River

08. Tough Kid

09. Red Scar Eyes

10. Long Tall Sally / I'm Gonna Be A Wheel Someday

11. Liberty

12. Ain't Nobody White

13. Nice And Easy

14. True Love
CD 2: Live Side 'Easter In Berlin 1980'
01. Long Hard Road

02. Ain't Nobody White (Can Sing The Blues)

03. War

04. Corporate Song

05. Liberty

06. Nice & Easy

07. True Love

08. Tough Kid
More Releases from Mitch Ryder