What's the Word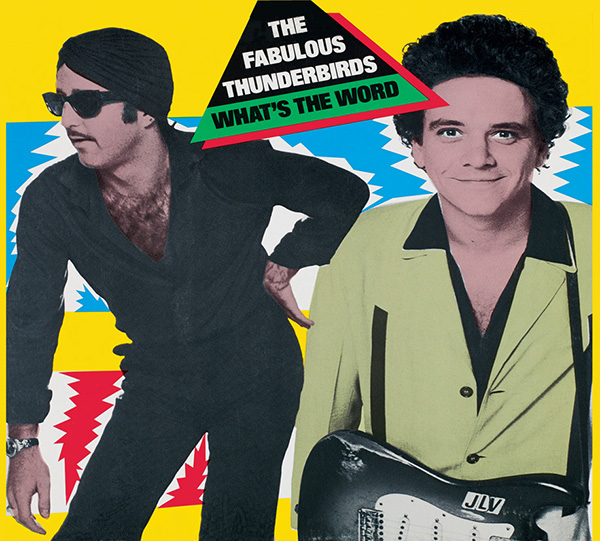 What's the Word
The Texan quartet's European breakthrough album was released in 1981. It was recorded at Sumet-Burnet Sound Studios in Dallas, with Denny Bruce producing and featured new drummer Fran Christina, replacing Mike Buck.
Highlights include 'You Ain't Nothin' But Fine' (released as a single and covered by Dave Edmunds and Nick Lowe's Rockpile); Jimmie Vaughan's theme tune 'Extra Jimmies'; and Guitar Junior's 'The Crawl', another single alongside 'Sugar Coated Love'. 5 Bonus tracks include non-album B-side 'Los Fabulosos Thunderbirds' and 'live' cuts from a performance at the Bottom Line in home-town Austin, including Eddie Taylor's 'Bad Boy'.
Booklet with authoritative and extensive liner notes written by respected 'Record Collector'/ 'Guitar & Bass' journalist Michael Heatley.
Expertly remastered by Jon Astley (who has worked on recordings by the Who, Led Zeppelin, George Harrison and many others).
Tracklist
1. Runnin' Shoes
2. You Ain't Nothin' But Fine
3. Low-Down Woman
4. Extra Jimmies
5. Sugar Coated Love
6. Last Call For Alcohol
7. The Crawl
8. Jumpin' Bad
9. Learn To Treat Me Right
10. I'm A Good Man (If You Give Me A Chance)
11. Dirty Work
12. That's Enough Of That Stuff
Originally released as (US) Chrysalis CHR 1287, p.1980
BONUS TRACKS:
13. Los Fabulosos Thunderbirds
14. Look Whatcha Done
15. Please Don't Lie To Me
16. Introduction of band by C-Boy, Bottom Line, Austin / Bad Boy (Live)
17. The Crawl (Live)
Track 13 originally released on the album 'Tacos Deluxe' (US) Benchmark Recordings, 8006-2, p.2003
Tracks 14-17 originally released on the album 'Different Tacos' (USA) CTM-1006, Country Town Music, p.1996
More Releases from Fabulous Thunderbirds, The