The Bad and Best of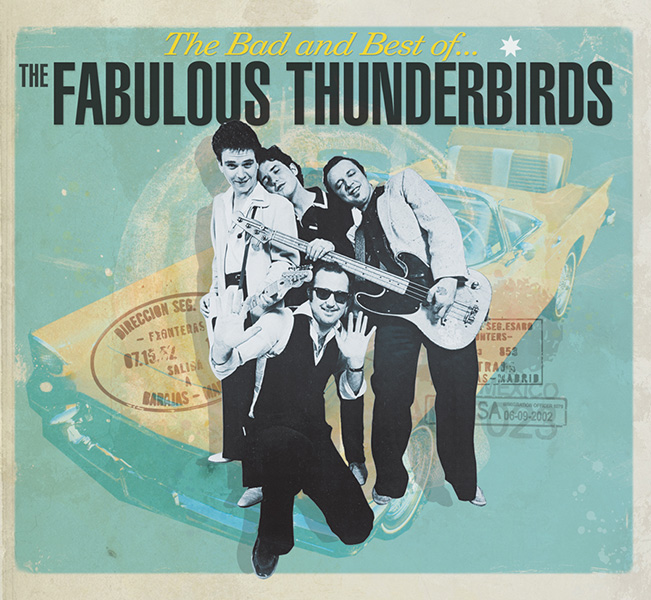 The Bad and Best of
The essential collection of 27 fabulous hot'n'bad tracks from a great American band. INCLUDING the best tracks selected from the four key albums the Fabulous Thunderbirds cut for Chrysalis/Takoma Records from 1979-82: 'Girls Go Wild', 'What's The Word', 'Butt Rockin'', and 'T-Bird Rhythm'.
PLUS highlights from their two CBS albums, including 1986's breakthrough 'Tuff Enuff' (produced by Dave Edmunds) and 1989's 'Powerful Stuff'.
PLUS bonus material from the 'Different Tacos' and 'Tacos Deluxe' albums, released only in the USA. This includes the fabled non-album B-side 'Los Fabulosos Thunderbirds'.
Fully remastered: Sounds great on the hi-fi, on the headphones, or in-car cruisin' down the highway. Just stick it on your sound system and crank up the volume!
The Fabulous Thunderbirds was a great rocking band, noted for their brilliant 'live' performances. They were founded by guitarist and vocalist Jimmie Vaughan - the Grammy Award-winning elder brother of Stevie Ray Vaughan. The compilation features singer/harmonica-player Kim Wilson's 'I Believe I'm In Love', which has since become the signature song of his friend Bonnie Raitt. Other highlights include a cover of Li'l Millet and the Creoles 'Rich Woman' (since cut by Robert Plant and Alison Krauss), 'Sugar Coated Love', a 1958 release by Guitar Junior, and 'Cherry Pink And Apple Blossom White', a trumpet hit for Perez Prado in 1955, now led by harmonica.
Title track of 'Tuff Enuff' was a US Top 10 smash hit single, and the most recent track - the 1989 song 'Powerful Stuff' - was on the 12 million-selling 'Cocktail' soundtrack (film starring Tom Cruise).
Booklet with authoritative and extensive liner notes written by respected author and journalist Michael Heatley ('Record Collector' and 'Guitar & Bass').
Expertly remastered by Jon Astley (who has worked on recordings by the Who, Led Zeppelin, George Harrison and many others).
Tracklist
01. Please Don't Lie To Me
02. She's Tuff
03. Why Get Up
04. Sugar-Coated Love
05. Marked Deck
06. Runnin' Shoes
07. Wrap It Up
08. Can't Tear It Up Enuff
09. The Crawl
10. You're Humbuggin' Me
11. Walkin' To My Baby
12. Cherry Pink And Apple Blossom White
13. That's Enough Of That Stuff
14. Things I Forgot To Do
15. Los Fabulosos Thunderbirds
16. Tip On In
17. I Believe I'm In Love
18. How Do You Spell Love
19. You Ain't Nothin But Fine
20. Tuff Enuff
21. Rich Woman
22. Give Me All You
23. Powerful Stuff
24. Mathilda
25. My Babe
26. Look Whatcha Done
27. I Hear You Knocking
More Releases from Fabulous Thunderbirds, The