T-Bird Rhythm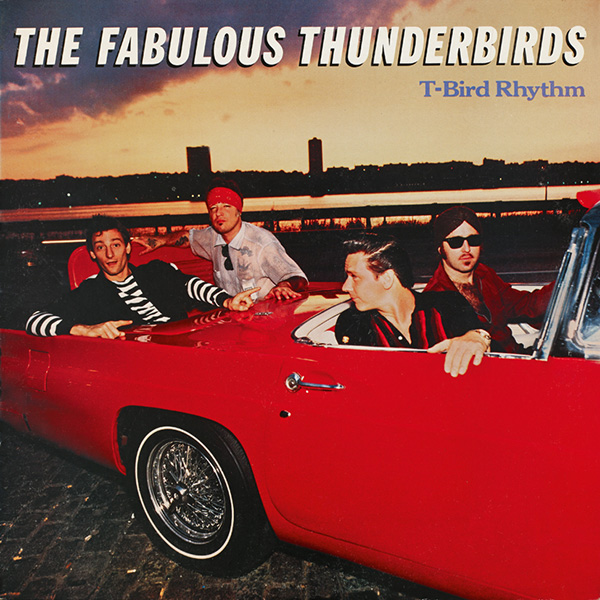 T-Bird Rhythm
Fourth album from the Texas legends, originally released in 1982.
Produced by Nick Lowe. Subsequently, the T-Birds toured the UK in 1980 with Lowe's band Rockpile.
Highlights include Bo Diddley's 'Diddy Wah Diddy', and 'The Monkey' by Fats Domino collaborator, trumpeter and bandleader Dave Bartholomew.
The 3 bonus tracks are alternative versions of 'Can't Tear It Up Enuff', 'You're Humbuggin' Me' and 'My Babe', recorded at an earlier session.
Booklet with authoritative and extensive liner notes written by respected 'Record Collector'/ 'Guitar & Bass' journalist Michael Heatley.
Expertly remastered by Jon Astley (who has worked on recordings by the Who, Led Zeppelin, George Harrison and many others).
Tracklist
1. Can't Tear It Up Enuff
2. How Do You Spell Love
3. You're Humbuggin' Me
4. My Babe
5. (Neighbour) Tend To Your Business
6. The Monkey
7. Diddy Wah Diddy
8. Lover's Crime
9. Poor Boy
10. Tell Me (Pretty Baby)
11. Gotta Have Some / Just Got Some
Originally released as (US) Chrysalis CHR 1395, p.1982
BONUS TRACKS:
12. Can't Tear It Up Enuff (alternative version)
13. You're Humbuggin' Me (other version)
14. My Babe (other version)
Tracks 12, 13, 14 originally released on the album 'Different Tacos' (USA) CTM-1006 Country Town Music, p.1996
More Releases from Fabulous Thunderbirds, The