Fibonacci's Number - More Live If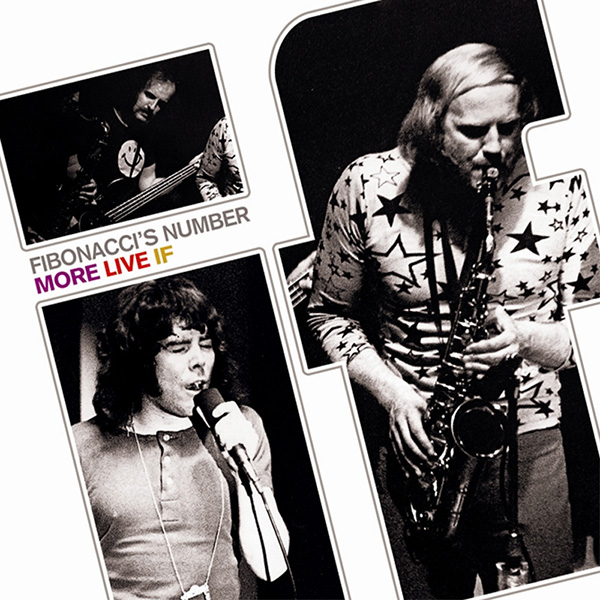 Fibonacci's Number - More Live If
This album features newly discovered 'live' recordings from 1972 by one of the finest British jazz-rock groups of the 1970s. If starred tenor sax men Dick Morrissey and Dave Quincy with lead guitarist Terry Smith, and they all play at their best on these sparkling in-concert performances.
Although the British band released a succession of excellent studio albums, there is no doubt that these 'live' recordings from Europe have the edge. You can hear the audience shouting encouragement and the horn solos are delivered with extra punch as the tunes take on new life. Strong vocalist 'J.W' Hodkinson interprets the lyrics with great spirit and shows why If were so popular among rock as well as jazz fans.
Former If founder Dave Quincy talks about the origins of the group and the tracks on this recording in a new interview for the CD liner notes.
Two rare bonus tracks – which were released as singles in the early 70s - are included on this CD: studio versions of 'What Did I Say About The Box Jack?' and 'Forgotten Roads'.
Tracklist
01. Fibonacci's Number
02. Seldom Seen Sam
03. Your City Is Falling
04. Forgotten Roads
05. Child Of Storm
06. I'm Reaching Out On All Sides
Bonus tracks
07. What Did I Say About The Box Jack? (Single version)
08. Forgotten Roads (Single version)
More Releases from If