UFO2: Flying - One Hour Space Rock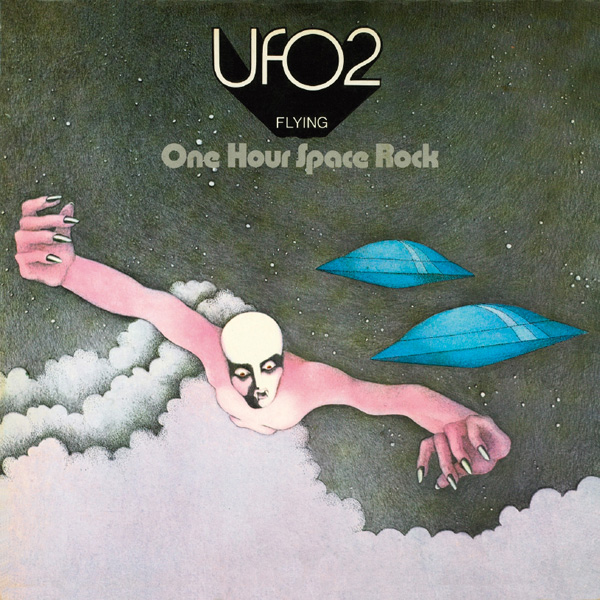 UFO2: Flying - One Hour Space Rock
UFO's unique brand of 'space rock' flies into orbit on their second album, originally released in 1971.
The band had become more confident and focused, as they embraced the cosmic sounds of Mick Bolton's guitar and made the transition from blues and psychedelia to heavy rock. There is spooky stuff to be heard on extended arrangements like 'Silver Bird' and 'Star Storm' that have long instrumental passages.
The CD also includes perennial UFO favourites 'Prince Kajuku' and 'The Coming Of Prince Kajuku'. In the CD liner notes, Phil Mogg explains the identity of the mysterious Prince.
The album climaxes with the slow ethereal 'Flying', one of UFO's longest recorded work. Here is an historic album and an essential addition to any serious UFO collection.
Tracklist
01. Silver Bird

02. Star Storm

03. Prince Kajuku

04. The Coming Of Prince Kajuku

05. Flying
Bonus track
06. Galactic Love
More Releases from UFO