Live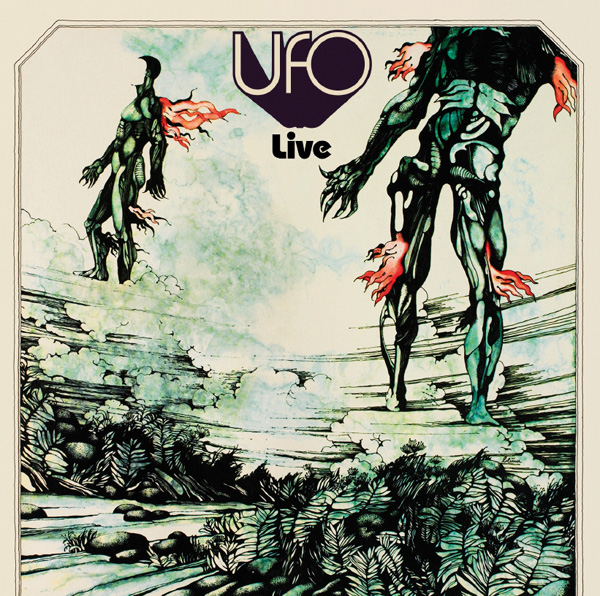 Live
With charismatic vocalist Phil Mogg at the helm, this album documents a classic rock band at its best.
Recorded 'live' on stage we hear the original line up with Mogg backed by Mick Bolton (guitar), Pete Way (bass) and Andy Parker (drums).
The material has several 'covers' including a spirited version of Eddie Cochran's 'C'mon Everybody ' and Bo Diddley's 'Who Do You Love'. Phil Mogg says: '''Live' was recorded back in the days when we didn't have any roadies and had to carry their own gear to every gig."He also describes the group's musical evolution and adventures in an exclusive interview for the CD booklet. Phil also talks about the origins of such songs as 'Loving Cup,' 'Follow You Home' and 'Boogie For George.'
Don't miss this fascinating insight into the space age, UFO style.
Tracklist
01. C'mon Everybody

02. Who Do You Love

03. Loving Cup

04. Prince Kajuku /

05. Boogie For George

06. Loving You Home
Bonus track
07. Loving Cup (Single edit)
More Releases from UFO