UFO1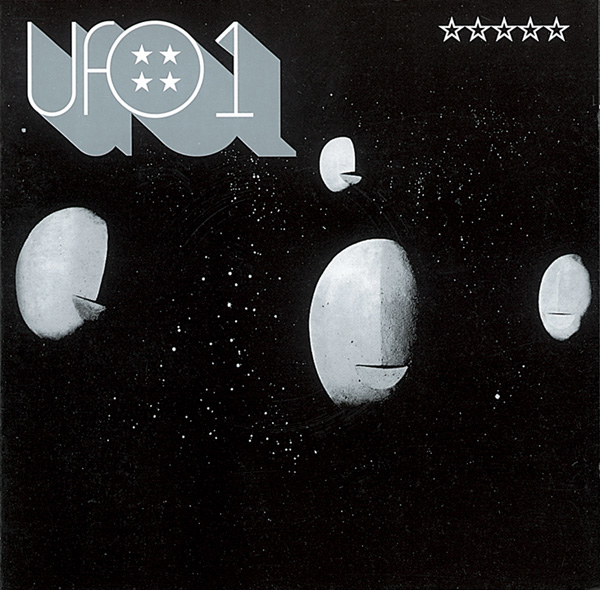 UFO1
UFO paved the way for British heavy metal and astounded fans back in 1970. The group was flash and showy on stage, but as their first album 'UFO 1' reveals, they had bags of energy and ideas in the studio too. Here is the sound of a group with a big future that would come to dominate the Seventies.
This early version of UFO shows Phil Mogg (vocals) Pete Way (bass), Mick Bolton (guitar) and Andy Parker (drums) developing their space rock style with blues roots. 'Unidentified Flying Object' is a typical song of the period, showcasing Bolton's Hendrix influenced guitar and Mogg's intense vocals.
The CD includes the original artwork, while the liner notes tell the story of the band's career and has an exclusive interview with Phil Mogg.
Tracklist
01. Unidentified Flying Object

02. Boogie

03. C'mon Everybody

04. Shake It About

05. (Come Away) Melinda

06. Timothy

07. Follow You Home

08. Treacle People

09. Who Do You Love

10. Evil
More Releases from UFO