Why Did You Do It? - The Best of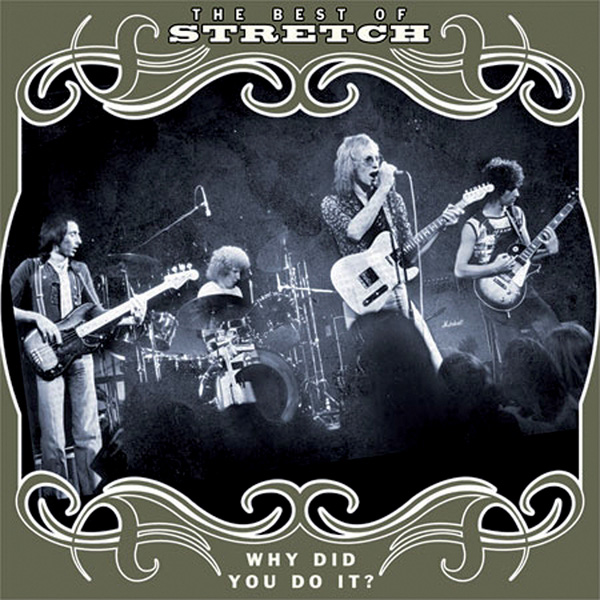 Why Did You Do It? - The Best of
At the height of the British rock boom in the Seventies, Stretch scored a surprise chart hit with their declaiming song 'Why Did You Do It?' It came from their 1975 album 'Elastique' and is included here among the 20 tracks on this definitive Stretch 'Best Of' compilation CD.
With lead singer Elmer Gantry of Velvet Opera fame and former Curved Air guitarist Kirby forming a dynamic front line, Stretch was always a band with great power and potential.
Here are stand out tracks from 'Elastique' and their other great albums 'You Can't Beat Your Brain For Entertainment', 'Lifeblood' and the Repertoire box set 'Stretch: The Story Of Elmer Gantry'.
Don't miss the best of this classic rock band in full frontal attack and discover – why they did it.
Tracklist
01. Miss Jones

02. Knives In Their Backs

03. Jonah And The Whale

04. Why Did You Do It?

05. Take You Down

06. Feeling Sad

07. Can't Judge A Book

08. Hold Up The Light

09. That's The Way The Wind Blows

10. If The Cap Fits

11. The Way Life Is

12. Hold On

13. Living On The Highway

14. Miss Dizzy

15. Fixin' To Die

16. You Can't Beat Your Brain For Entertainment

17. Buzz Fly

18. Rock And Roll Hoochie Coo

19. Write Me A Note

20. Tomorrow's Another Day
More Releases from Stretch