Thats the Way the Wind Blows - A Collection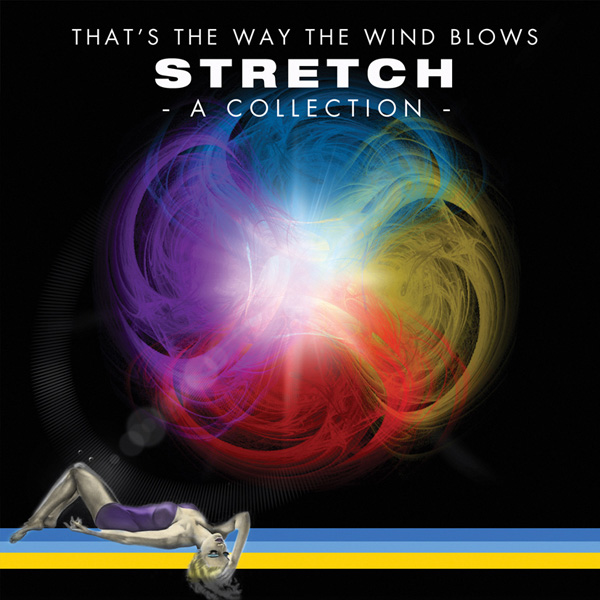 Thats the Way the Wind Blows - A Collection
Stretch was one of the hottest bands born out of the fury of the Seventies rock scene. Armed with powerful songs and fronted by top class performers, Stretch epitomised the best of the UK's touring and recording outfits in an era when 'live' rock ruled.
They released a succession of fine albums and enjoyed a 1975 hit single with 'Why Did You Do It?' that helped launch their career. Fronted by charismatic vocalist Elmer Gantry of Velvet Opera fame, and former Curved Air guitarist Kirby Gregory, Stretch kept up the pressure during the three productive years represented on this 'Best Of' CD.
Among the 20 tracks are songs from outstanding albums 'Elastique', 'You Can't Beat Your Brain For Entertainment' and 'Lifeblood'. The story of the band is told in the comprehensive CD liner notes by Stretch biographer Campbell Devine and includes interviews with original band members, including Elmer Gantry and Kirby. Although Stretch split in 1979, they reunited in 2007 and release a brand new album in late summer 2011 on Repertoire Records. We have included a Bonus CD, with a taster from this album. This timely, comprehensive compilation will delight fans old and new.
Tracklist
CD 1
01. Fixin'To Die

02. End Up Crying

03. Miss Jones

04. Showbiz Blues

05. Right Or Wrong

06. Why Did You Do It?

07. Jonah And The Whale

08. Miss Dizzy

09. The Way Life Is

10. Rock'n' Roll Hoochie Coo

11. Tomorrow's Another Day

12. Can't Beat Your Brain For Entertainment

13. Living On The Highway

14. Hold On

15. Feelin' Sad

16. Down Home

17. If The Cap Fits

18. That's The way The Wind Blows

19. Knives In Their Back

20. Slip Away
Bonus E.P. Disc
01. Down In The Bottom (Taken from the new album 'Unfinished Business')

02. So Many Faces (Stretch as 'Legs')

03. You Bet You Have (Stretch as 'Legs')

04. Why Did You Do It? (1985 One-Two Jazz Mix)
More Releases from Stretch