Riding on the L&N The Anthology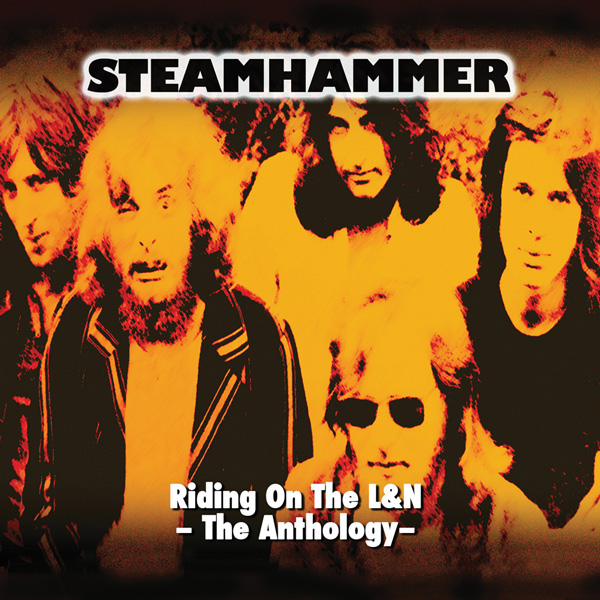 Riding on the L&N The Anthology
The Steamhammer story began in the English south coast town of Worthing in 1967, and ended in 1972 after fourth album 'Speech' and the sudden death of drummer Mick Bradley. In between times they wowed ballroom and festival audiences with a bluesy, sometimes jazz-flavoured brand of rock, that went down particularly well in Europe.
This anthology features all their best tracks, including 'Junior's Wailing', a hit single in Germany (a cover version was, for many years, a staple of contemporaries Status Quo's act). It also includes two extended 'live' tracks, 'Riding On The L&N' and 'Hold That Train', that hint at the band's power on stage.
Booklet with authoritative and extensive liner notes written by respected 'Record Collector' journalist Michael Heatley.
Expertly remastered – superb sound - top quality reproduction. The best in the business!
Tracklist
CD 1:
01. I Wouldn't Have Thought (Gopher's Song)
02. Mountains
03. You'll Never Know
04. She Is The Fire
05. Passing Through
06. Even The Clock
07. When All Your Friends Are Gone
08. Walking Down The Road
09. Johnny Carl Morton
10. Turn Around
11. Riding On The L&N
12. On Your Road
13. Autumn Song
CD 2:
01. Water (Part One)
02. Junior's Wailing
03. Supposed To Be Free
04. Hold That Train
05. Contemporary Chick Con Song
06. Lost You Too
07. Levinia
08. Windmill
09. Another Travelling Tune
10. Sunset Chase
11. Telegram (Nature's Mischief)
More Releases from Steamhammer