Songs from Wasties Orchard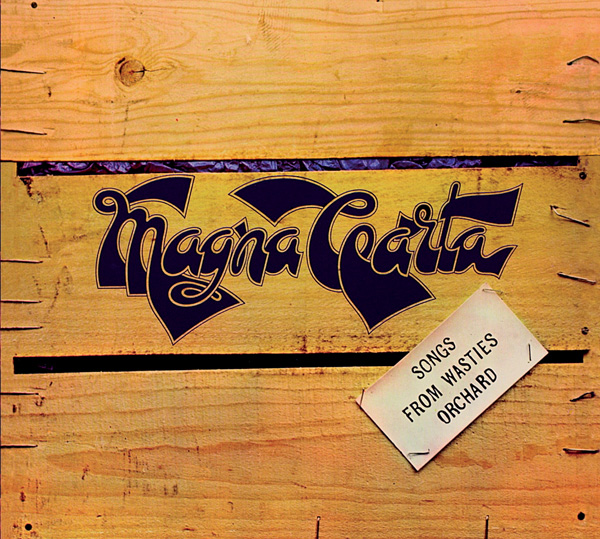 Songs from Wasties Orchard
Blending folk melodies with rock power, Magna Carta became one of the most respected British groups of the Seventies. Founder member and singer Chris Simpson wrote all the material for the band's third album that was produced by Gus Dudgeon and first released on Vertigo in 1971.
Acclaimed by critics as their 'magnum opus', 'Wasties' was a best seller and remains one of Magna Carta's best-loved works. The album has a dozen attractive songs, including the single 'Time For The Leaving', that encapsulates the group's mixture of lilting rhythms, vocal harmonies and gentle acoustic guitar. Guitarist Davey Johnstone - who later worked with Elton John - contributes his own composition 'Down Along Up' and Rick Wakeman plays keyboards on one track.
Magna Carta continued performing into the new Millennium and says Melody Maker's Colin Irwin: 'They are the whole story of contemporary folk music and that is one stupendous achievement'.
Tracklist
01. The Bridge At Knaresborough Town

02. White Snow Dove

03. Parliament Hill

04. Wayfaring

05. Down Along Up

06. Country Jam

07. Time For The Leaving

08. Isle Of Skye

09. Sponge

10. Sunday On The River

11. Good Morning Sun

12. Home Groan
More Releases from Magna Carta