Magna Carta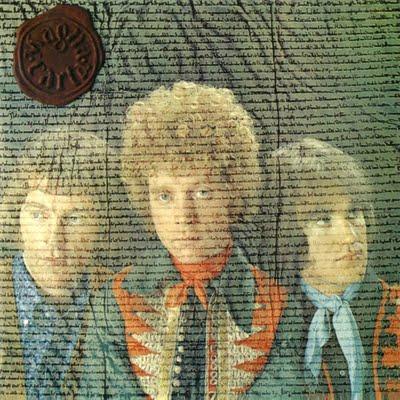 Magna Carta
Magna Carta remains one of Europe's most popular acoustic music groups, despite having announced its retirement a year ago. The group was founded by singer, guitarist and composer Chris Simpson way back in 1969, when this debut album was first released on Fontana.
Variously known as 'Magna Carta', 'This Is Magna Carta' and 'Times Of Change' - whatever the title - it is a splendid piece of work with some beautiful compositions by Mr. Simpson. He was joined in the original outfit by Lyell Tranter (guitar, vocals) and Glen Stuart (vocals) and they are heard specialising in sensitive vocal harmonies as well as gentle guitar rhythms.
Among the dozen original LP tracks (plus one bonus live track) are such popular items as 'Romeo Jack' and, in the extensive sleeve notes, Simpson explains: "'Romeo Jack' is all about a rake – who was me!" 'Times Of Change' and 'Old John Parker' are other highlights from a group Melody Maker once described as 'The ultimate English folk rock outfit'. The group made many more albums over the decades, but this is where it all began.
Tracklist
01. Times Of Change

02. Daughter Daughter

03. Old John Parker

04. I Am No More

05. The Sad Fate Of Francis Alabadalejo

06. Spinning Wheels Of Time

07. Romeo Jack

08. Midwinter

09. Shades Of Grey

10. Emily Thru' The Window Pane

11. Sea And Sand (The Isle Of Pabay)

12. Seven O'Clock Hymn
Bonus tracks
13. Seven O'Clock Hymn / Midwinter (Recorded Live)
More Releases from Magna Carta