White Heat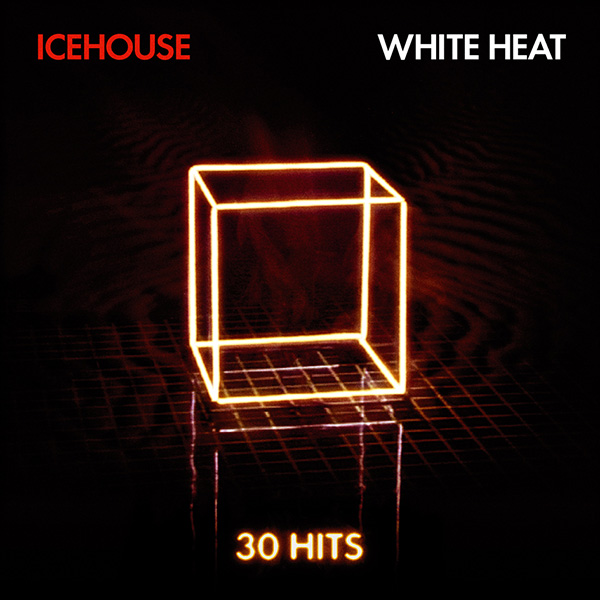 White Heat
The most comprehensive ICEHOUSE collection yet, officially sanctioned by mainman Iva Davies, with a collection that charts the band's career from the late 1980.
Titled 'White Heat: 30 Hits', this collection brings together all the singles that Australian megaband ICEHOUSE released worldwide.
The 3-Disc set contains two audio CDs, each with 15 songs in chronological order of release, with many different mixes/versions of songs now together on album for the first time.
Includes worldwide hit / UK breakthrough 'Hey Little Girl' plus US hits 'Crazy' and 'Electric Blue' (co-written with John Oates of Hall & Oates) and many more.
The DVD features 33 film clips from over the years, some of which are alternate versions for different territories.
ICEHOUSE are currently enjoying renewed popularity after returning to live performance following a decade's silence.
Expertly remastered – superb sound - top quality reproduction. The best in the business!
Tracklist
CD1:
1.Can't Help Myself (Single Version)
2.We Can Get Together
3.Walls
4.Icehouse
5.Love In Motion (Original Single Mix)
6.Great Southern Land
7.Hey Little Girl
8.Street Café
9. Glam
10.Taking The Town
11.Don't Believe Anymore
12.Dusty Pages (Single Version)
13.No Promises (Single Version)
14.Baby You're So Strange
15.Mr. Big (Single Version)
CD2:
1. Cross The Border
2. Crazy
3. Electric Blue
4. My Obsession
5. Man Of Colours
6. Nothing Too Serious
7. Touch The Fire
8. Jimmy Dean
9. Big Fun
10.Miss Divine
11.Anything Is Possible
12.Satellite
13.Big Wheel
14.Invisible People
15.Love In Motion (With Christina Amphlett)
DVD:
FLOWERS ICEHOUSE
01. Can't Help Myself
02. We Can Get Together (Australasian Version)
03. We Can Get Together (International Version)
04. Walls
05. Icehouse
06. Love In Motion (Original Single Version)
PRIMITIVE MAN
07. Great Southern Land
08. Hey, Little Girl
09. Street Café
10. Glam
SIDEWALK
11.Taking The Town
12.Don't Believe Anymore
13. Dusty Pages
MEASURE FOR MEASURE
14. No Promises (International Version)
15. No Promises (UK Version)
16. Baby, You're So Strange
17. Mr. Big
18. Cross The Border
MAN OF COLOURS
19. Crazy (Australasian Version)
20. Crazy (International Version)
21. Electric Blue
22. My Obsession
23. Man Of Colours
24. Nothing Too Serious
GREAT SOUTHERN LAND COMPILATION
25. Touch The Fire
CODE BLUE
26. Big Fun
27. Miss Divine
28. Anything Is Possible
BIG WHEEL
29. Satellite
30. Big Wheel
31. Invisible People
EXTRAS
32. Love In Motion (with Christina Amphlett)
33. Sister (From Countdown 1980)
More Releases from Icehouse