The 12 Inches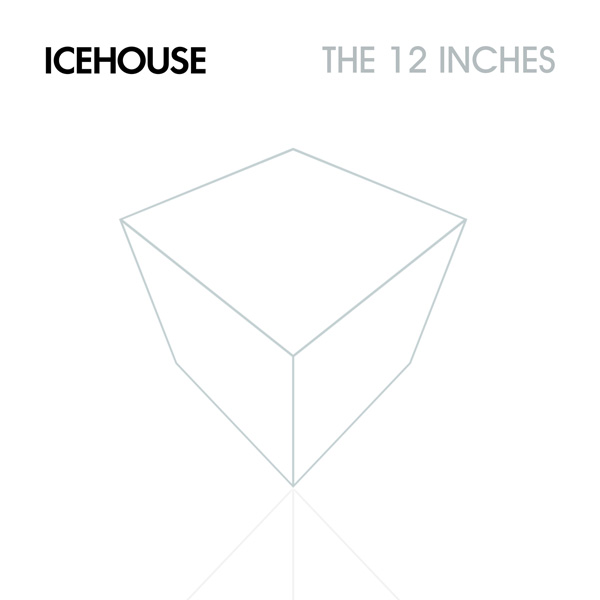 The 12 Inches
Australia's first 'supergroup' of the 1980s, led by the ever-present Iva Davies.
24 tracks on 2CDs, many exclusive and otherwise unavailable mixes.
Contains the extended versions of US hits 'Crazy' (#14) and 'Electric Blue' (#7), both 1988.
Features US and 12-inch versions of the hit 'Hey Little Girl' (UK #17, 1983), plus extended club mix and 12-inch versions of 'No Promises' (UK #72, 1986).
Includes the remix of 'Great Southern Land' ('Byrralku Dhangudha') - featuring Australian Aborigines singing the chorus in their own language - from the 1993 EP 'Spin One', a hard-to-find highlight here on this set.
ICEHOUSE are currently active again and have 2013 dates planned.
Booklet with authoritative and extensive liner notes written by respected journalist Michael Heatley ('Record Collector' / 'Guitar & Bass').
Expertly remastered. Superb sound – the best in the business!
Tracklist
CD 1
01. Can't Help Myself (US Club Mix) Single B-side of 'Hey Little Girl' (Germany) Chrysalis 600733, ℗ 1982
02. Hey Little Girl (12" Version) Single A-side (Germany) Chrysalis 600733, ℗ 1982
03. Great Southern Land – Single A-Side (Australia) Regular Records RRT 602, ℗ 1982
04. Glam (12" Version) Single A-side (Australia) Regular Records RRT 605, ℗ 1982
05. Uniform (Extended Mix) Single A-Side (UK) Chrysalis, COOLX2, ℗ 1983
06. Taking The Town (Extended Dance Mix) Single A-side (Germany) 601324, ℗ 1984
07. No Promises (US Club Mix) Single B-side of 'Mr. Big' (Extended Version) (Germany) Chrysalis 608475, ℗ 1986
08. Cross The Border (Steel Love) (Dance Mix) Single A-side (US) Chrysalis 4V9 43062, ℗ 1986
09. Mr. Big (Extended Version) Single A-side (Germany) Chrysalis 608475, ℗ 1986
10. Crazy (12" Mix) Single A-side (UK) Chrysalis CHS 1231561, ℗ 1987
11. Electric Blue (12" Version) Single B-side of 'Electric Blue' (UK) Chrysalis VAS 2899, ℗ 1988
12. Satellite (The Ex-static mix) Single B-side (Australia) Diva Records 8808692, ℗ 1993
CD 2
01. Miss Divine (The Spellbound Mix) Single A-side (Australia) Regular Records, X 14885, ℗ 1990
02. Nothing Too Serious (12" Version) Single A-side (Australia) Regular Records, X 14595, ℗ 1988
03. Big Fun (12" The Riddler Mix) Single CD Track 2 (Australia) Regular Records, D 10212, ℗ 1990
04. Hey Little Girl 6:11 (US Version) Single A-side (US) Chrysalis 4V9 42731, ℗ 1983
05. No Promises (Extended Mix) Single A-Side (Germany) Chrysalis 607964, ℗ 1984
06. Uniform (German Version) Single B-Side 'Uniform' (Extended Version), (UK) Chrysalis COOLX2, ℗ 1983
07. Byrralku Dhangudha ('Great Southern Land' – Remix) Track 3 on Spin One EP (Australia) Massive Recording Co. / Tavefilm, ℗ 1993
08. Big Wheel (General Dynamics Mix) Track 3 on Single CD 'Big Wheel', (Australia) Diva 8810602, ℗ 1993
09. Electric Blue (Extended Mix) Single A-side (US) Chrysalis VAS 1014, ℗ 1988
10. Lay Your Hands On Me (12") Track 4 on Single CD 'Lay Your Hands On Me', (Australia) Diva / Warner, 0927491532, ℗ 2002
11. MLK Track 4 on Spin One EP (Australia) Massive Recording Co. / Tavefilm, ℗1993
12. Dedicated to Glam (12" Mix / Icehouse / 808 State Showdown) Track 2 on CD Single 'Great Southern Land', (Germany) Diva / Intercord INT 825425, ℗ 1994
More Releases from Icehouse