12 Inch Versions & Remixes - Vol. 2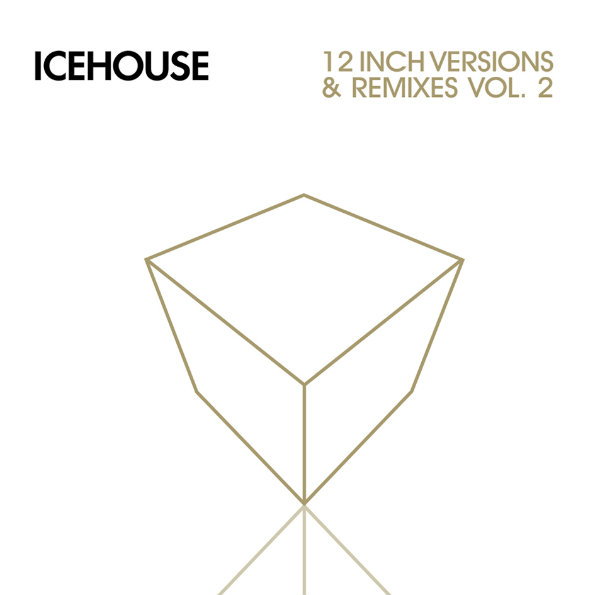 12 Inch Versions & Remixes - Vol. 2
Following the success of 'The 12 Inch Mixes Vol. 1', this collection continues to explore the singles catalogue of Australian megaband ICEHOUSE.
Officially sanctioned by ICEHOUSE mainman Iva Davies.
Their worldwide releases includes many now hard-to-find mixes and different versions of songs, now presented here all together on one album for the first time.
The second disc of the 2CD set cherry-picks the 1994 Australia-only remix CD 'Full Circle'. 'Desdemona' is a cover version of the John's Children single composed by Marc Bolan.
Includes two versions of worldwide hit 'Hey Little Girl' from a 1997 German remix project, and a third 'dub' from a 1983 B-side.
Features contributions from 808 State, keyboardist Bernie Worrell (Parliament-Funkadelic) and sometime Guns N'Roses guitarist Buckethead.
ICEHOUSE are currently active again and have 2013 dates planned.
Booklet with authoritative and extensive liner notes written by respected author and journalist Michael Heatley ('Record Collector' / 'Guitar & Bass').
Expertly remastered. Superb sound – the best in the business!
Tracklist
CD 1
01. Big Fun (The Mad Hatter Mix) Single CD Track 3 (Australia) Regular Records D 10212, ℗ 1990
02. Miss Divine (Mystified Mix) Single A-side (Australia) Regular Records Records, X 14885, ℗ 1990
03. Crazy (Mad Mix) Single B-side (Track 1) of 'Crazy (Manic Mix)' (UK) Chrysalis CHS 12 3156 ℗ 1987
04. Can't Help Myself (Version 1) Single A-side (UK) Chrysalis CHS 37PDJ, ℗ 1981
05. Lay Your Hands On Me (Dark Angel Mix) Single CD 'Lay Your Hands On Me', Track 4 (Australia) Diva Records and Warner Music Australia, 0927491532, ℗ 2002
06. Dedicated to Glam (12" Mix / Icehouse / 808 State Showdown) (other version)
Track 2 on CD Single 'Great Southern Land', (Germany) Diva Records Pty Ltd / Intercord INT 825425, ℗ 1994
07. Hey Little Girl (DJ Darling vs. DJ Sören) Single CD (Track 4) (Germany) Control 0042405, ℗ 1997
08. Hey Little Girl (Xtended Edit) Track 3 on Single CD 'Hey Little Girl – 97 Mixes', (Germany) Control 0042405, ℗ 1997
09. Cross The Border (Steel Love) (Dub Version) Single B-side 'Cross The Border (Steel Love)' (Dance Mix) (US) Chrysalis 4V9 43062, ℗ 1986
10. Electric Blue (Dub Mix) Single B-side (Track 1) (UK) Chrysalis CHS 123239-1, ℗ 1987
11. No Promises (Dub) Single B-side (Track 1) (Canada) Chrysalis CS 8646, ℗ 1986
12. Crazy (Midnight Mix) Single B-side of 'Crazy' (Australia) Regular Records X13285, ℗ 1987
13. Hey Little Girl (Dub Version) Single B-side (US) Chrysalis 4V9 42731, ℗ 1983
CD 2 'THE REVOLUTION MIXES'
01. Shakin' The Cage (Techno)
02. Colours
03. Desdemona
04. Mercy
05. Yo, Micro Babe
06. She Comes
07. Wild
Taken from 'The Revolution Mixes' of album CD 'Full Circle' (Australia) Massive Recordings C. Pty Ltd / Tavefilm Pty Ltd., 7897592, ℗ 1993
'THE TIME & MOTION MIXES'
08. Melt Steel (Part 1) (featuring interview dialogue from Marc Bolan)
09. Slow Motion
10. Kilimanjaro 7
11. Blue Noise
12. The Great Southern Mix
Taken from 'The Time & Motion Mixes' of album CD 'Full Circle' (Australia) Massive Recordings C. Pty Ltd / Tavefilm Pty Ltd., 7897592, ℗ 1993
More Releases from Icehouse