The Best of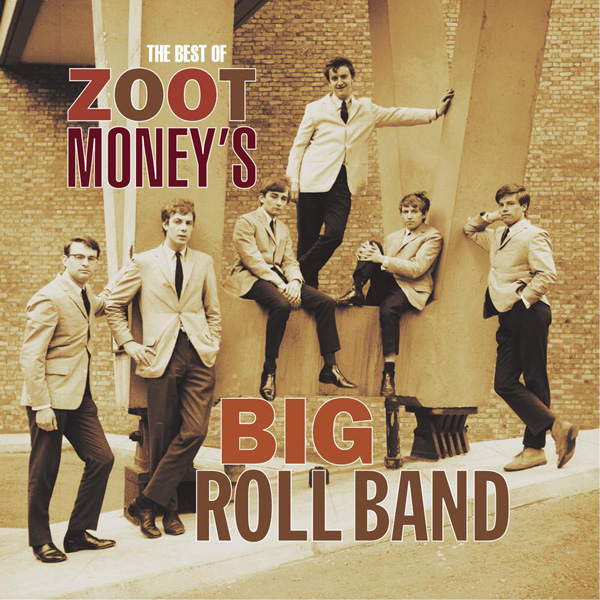 The Best of
George Bruno 'Zoot' Money is one of the great characters of the British R&B scene. While Money remains an active bandleader and performer, for many fans, the heyday of his career was when he led the original Big Roll Band.
Their blend of raunchy R&B and funky soul was perfect for the club-goers of the Swinging Sixties. With Zoot singing and playing Hammond organ, he added zest to a powerful band that included riffing sax players, a driving drummer, singer Paul Williams and (soon-to-be-famous) guitarist Andy Summers of The Police.
This marvellous 'Best Of' collection comprises 19 entertaining tracks, culled from singles and albums, including 'live' material featuring Zoot's popular 'James Brown Medley'. Watch out for hit single 'Big Time Operator' and a Jimmy Smith style version of 'The Cat'. Oh, and take your shoes off for a stompin' 'Barefootin'. Soul food? Soul fun!
Tracklist
01. The Uncle Willie (02:52)
02. Let's Run For Cover (02:10)
03. Stop The Wedding (03:50)
04. You Know You'll Cry (03:10)
05. Please Stay (03:36)
06. Big Time Operator (02:40)
07. Stubborn Kind Of Fellow (02:17)
08. Zoot's Sermon (03:50)
09. Nick Knack (02:37)
10. I'll Go Crazy (03:41)
11. It Should've Been Me (02:54)
12. The Cat (03:32)
13. Bright Lights Big City (04:57)
14. Back Door Blues (06:11)
15. Sweet Little Rock And Roller (02:57)
16. Chauffeur (05:59)
17. Let The Good Times Roll (03:39)
18. James Brown Medley (06:27)
a) I'll Go Crazy
b) Poppa's Got A Brand New Bag
c) Out Of Sight
d) I Feel Good
19. Barefootin' (07:56)
More Releases from Zoot Money's Big Roll Band