Live at Rockpalast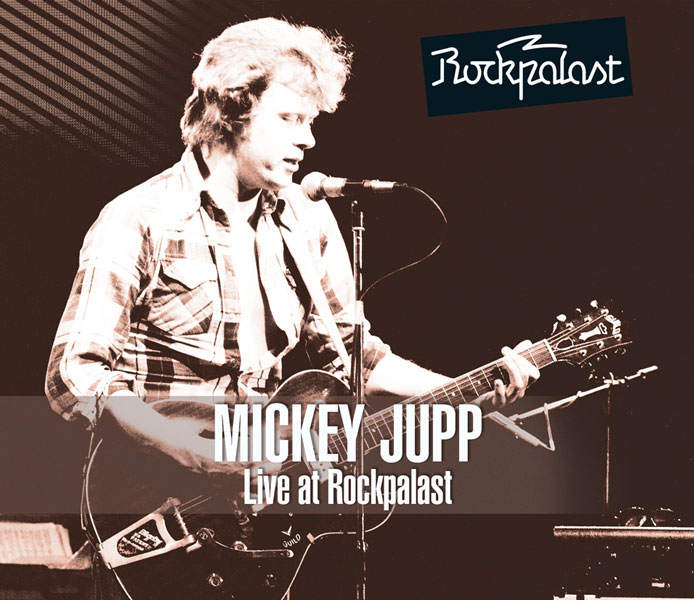 Live at Rockpalast
Rockpalast ('Rock Palace') is a legendary 'live' music TV show hosted in Germany by the WDR channel. It first broadcast in 1974 and has become a pan-European television institution. It has its own fan club and online forum, and over nearly four decades, it has become a trademark of quality viewing and listening.
Performance date: WDR-STUDIO A,Köln,17.12.1979. This is the Southend singer-songwriter's only Rockpalast performance.
Features a world-class rhythm section of Dave Mattacks and Pat Donaldson among the four-piece backing band.
Mixes signature songs 'Short List', Switchboard Susan' and 'Cheque Book' from his back catalogue with rock classics like 'Kansas City' (Little Richard) and 'Memphis' (Chuck Berry).
Never before released in its entirety (abridged version briefly only on VHS), this 14-track set is the only Jupp DVD available and is the 'Holy Grail' for his followers and collectors!
Informative booklet with twin liner notes - in English by Michael Heatley (Record Collector / Guitar & Bass) and in German by journalist and broadcaster Uli Kneip.
Expertly restored and remastered. Superb vision, outstanding sound. The best in the business!
Tracklist
DVD
1. Intro
2. Cheque Book
3. Guitar Pickin' Slim
4. Switchboard Susan
5. Brother Doctor Sister Nurse
6. You Made A Fool Out Of Me
7. Short List
8. You'll Never Get me Up In One Of Those
9. St James Infirmary
10. You Know What I Mean
11. Memphis
12. Crossroads
13. Hole In My Pocket
14. Boney Moroney
15. Kansas City
REGION FREE NTSC. Audio selection of Stereo and 5.1 surround sound
CD
1. Cheque Book
2. Guitar Pickin' Slim
3. Switchboard Susan
4. Brother Doctor Sister Nurse
5. You Made A Fool Out Of Me
6. Short List
7. You'll Never Get me Up In One Of Those
8. St James Infirmary
9. You Know What I Mean
10. Memphis
11. Crossroads
12. Hole In My Pocket
13. Boney Moroney
14. Kansas City
Soundtrack in Remastered Stereo
Release Information
Catalogue Number: REP 5284
Format: DVD + CD (Digipak + Slipcase)
Purchase Links
Artist Links
Movie Clip
More Releases from Mickey Jupp