Rocka Rolla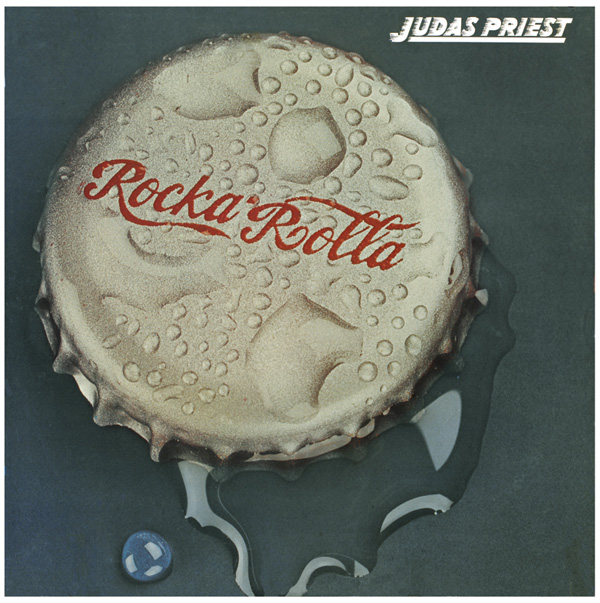 Rocka Rolla
As Judas Priest embark on their 2011 Farewell World 'Epitaph' tour, now is the time to celebrate their past achievements. 'Rocka Rolla' was the seminal debut album by the UK's best loved and most influential heavy rock bands. The group, with Glenn Tipton and KK. Downing on guitars were founders of Heavy Metal, and screaming lead vocalist Rob Halford pioneered the 'leather & studs' look beloved of HM bands the world over.
Here are 11 powerful tracks from the Birmingham lads, including a bonus item 'Diamonds and Rust', first released as a single way back in 1974. Watch out for rockin' performances such as 'One For The Road', 'Run Of The Mill' and, of course, 'Rocka Rolla'. If you want to rediscover the roots of Metal, here's where it all began...
First released in 1974, this is the seminal debut album from one of the key founders of Heavy Metal, acknowledged the world over (and pioneers of the that 'leather-and-studs' look, the Metal standard gear, thereafter adopted by numerous past and present copycat bands!)
11 great rockin' tracks, now available in our popular Digipak format, together with the single 'Diamonds And Rust' as a bonus track.
Booklet with authoritative and extensive liner notes written by respected author and journalist Chris Welch.
Expertly remastered – superb sound - top quality reproduction. The best in the business.
Tracklist
01. One For The Road
02. Rocka Rolla
03. Winter
04. Deep Freeze
05. Winter Retreat
06. Cheater
07. Never Satisfied
08. Run Of The Mill
09. Dying To Meet
10. Caviar And Meths
Bonus Track
11. Diamonds And Rust (single)
More Releases from Judas Priest