Interzone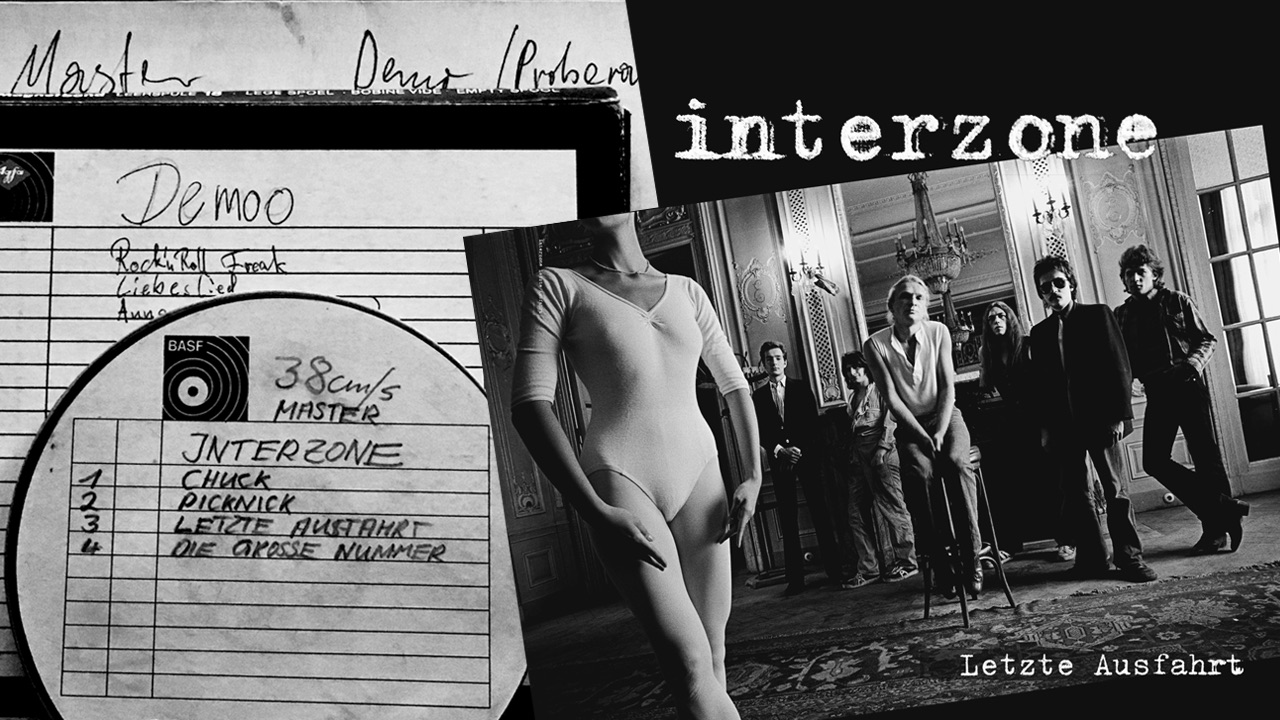 Formed in Berlin's post-Punk/New Wave (Neue Deutsche Welle) scene in 1979, Heiner Pudelko's band Interzone emerged from the blues group Curly Curve formed in 1968 by singer Pudelko, bassist Kurt Herkenberg and guitarist Alex Conti. Interzone's initial line-up comprised Herkenberg, ex-Curly Curve drummer Hans Wallbaum and guitarist Leo Lehr.
By setting the texts of award-winning poet and author Wolf Wondratschek to music, Interzone found a way to "describe the attitude to life of our lost generation, immured in the asphalt jungle, in a light and somewhat ironic but honest way". Renowned for its colloquial language and its sparseness, Wondratschek's verse provided the perfect vehicle.
After debuting at Berlin's Young Music Summer Festival, the band secured the interest of WEA's Hamburg office resulting in a recording contract. However, when the author learned of the label's plans to distribute the album not via alternative channels but using mainstream commercial outlets he withdrew his permission for his work to be used; WEA and Interzone parted company and the album, "Letzte Ausfahrt", remained unreleased for four decades.
Their self-financed EP, "Children's Songs Made Of Concrete", 'Kinderlied' b/w 'Die Lebendigen Und Die Toten',  wrapped in a poster featuring a photograph by champion Günther "Jim" Rakete, once again prompted major label interest – thanks in no small part to Interzone daubing their name on the Berlin wall by way of promo under cover of darkness on the night of 17 June 1980. Following interrogation, suddenly Interzone was on everyone's lips.
In due course they would see two albums, "Interzone" (1981) and "Aus Liebe" (1982), released on WEA before inking to RCA for the release of "Das Süsse Leben" in 1985. However, the untimely deaths of Herkenberg (in 1983) and Lehr (1988) cast a long shadow and in 1993 Pudelko became seriously ill, eventually succumbing to a brain tumour in 1995.
Custodian of the "Letzte Ausfahrt" tapes, Jim Rakete was able to secure permission from Wondratsheck's for the release of the material and – finally – some forty years later, this great lost album is at last available.
Releases