Letzte Ausfahrt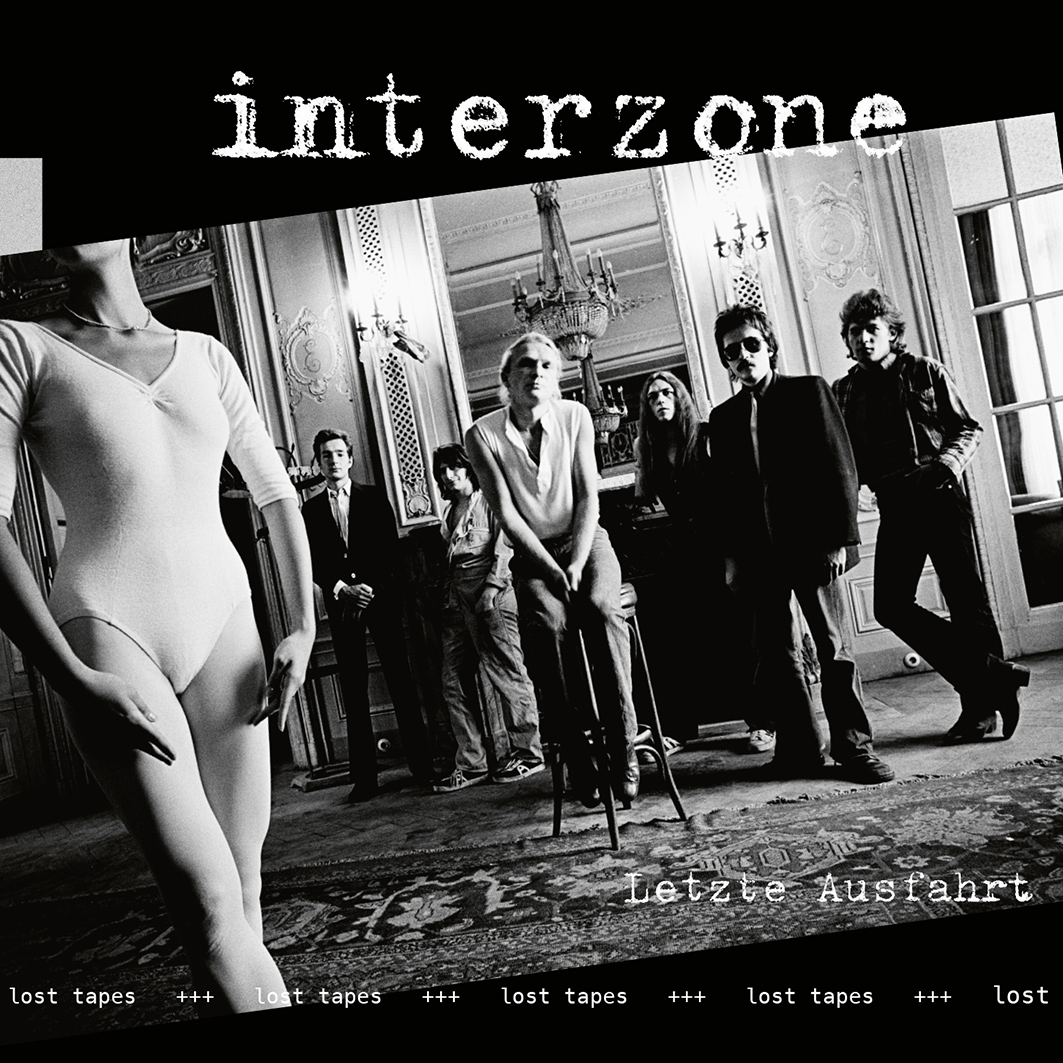 Letzte Ausfahrt
Active between 1979 and 1986, Interzone were a German-speaking Rhythm'n'Blues band from West Berlin and hold a special place in German pop culture.
40 years after its creation, finally the cult album "Last Exit" is to be released. The lyrics are set poems by Wolf Wondratschek, the most popular German poet of our time.
Built around singer and cult character Heiner Pudelko, Interzone shook up the German music scene in the 80s, blending punk and emerging German New Wave with creaky Rhythm'n'Blues augmented by German lyrics.
The band quickly built a cult following; their appearance in front of 22,000 spectators on the Berlin Waldbühne – broadcast live on television – is a milestone in German music history. For "Last Exit", Interzone drew inspiration from the texts of German "pop poet" Wolf Wondratschek and his 1974 anthology "Chuck's Zimmer". Unfortunately, Wondratschek refused permission for his lyrics to be used and the tapes of "Last Exit" disappeared into Pudelko's basement.In 2019, music manager and photographer Jim Rakete, who has been involved with Interzone from the very beginning, unearthed not only the tapes but finally, 40 years on, has secured Wondratschek's permission to use his texts and thus close a music cultural gap. In March 2019 the strictly limited vinyl edition of 500 copies sold out within a few hours. Now "Last Exit" is available on CD for the first time.Alas Heiner Pudelko did not live to see his biggest contribution to German pop culture released; he died of cancer in 1995.
Tracklist
1. Café Capri
2. Liebeslied
3. Das alte, sentimentale Gefühl
4. R&R Freak
5. Gizeh
6. Picknick auf einer Blutfontäne
7. Letzte Ausfahrt
8. The Ticket That Exploded
9. Henry Miller geht wieder auf den Strich
10. Supergirl
11. Wartehalle 9
12. Apartment 302
More Releases from Interzone
Not found any release