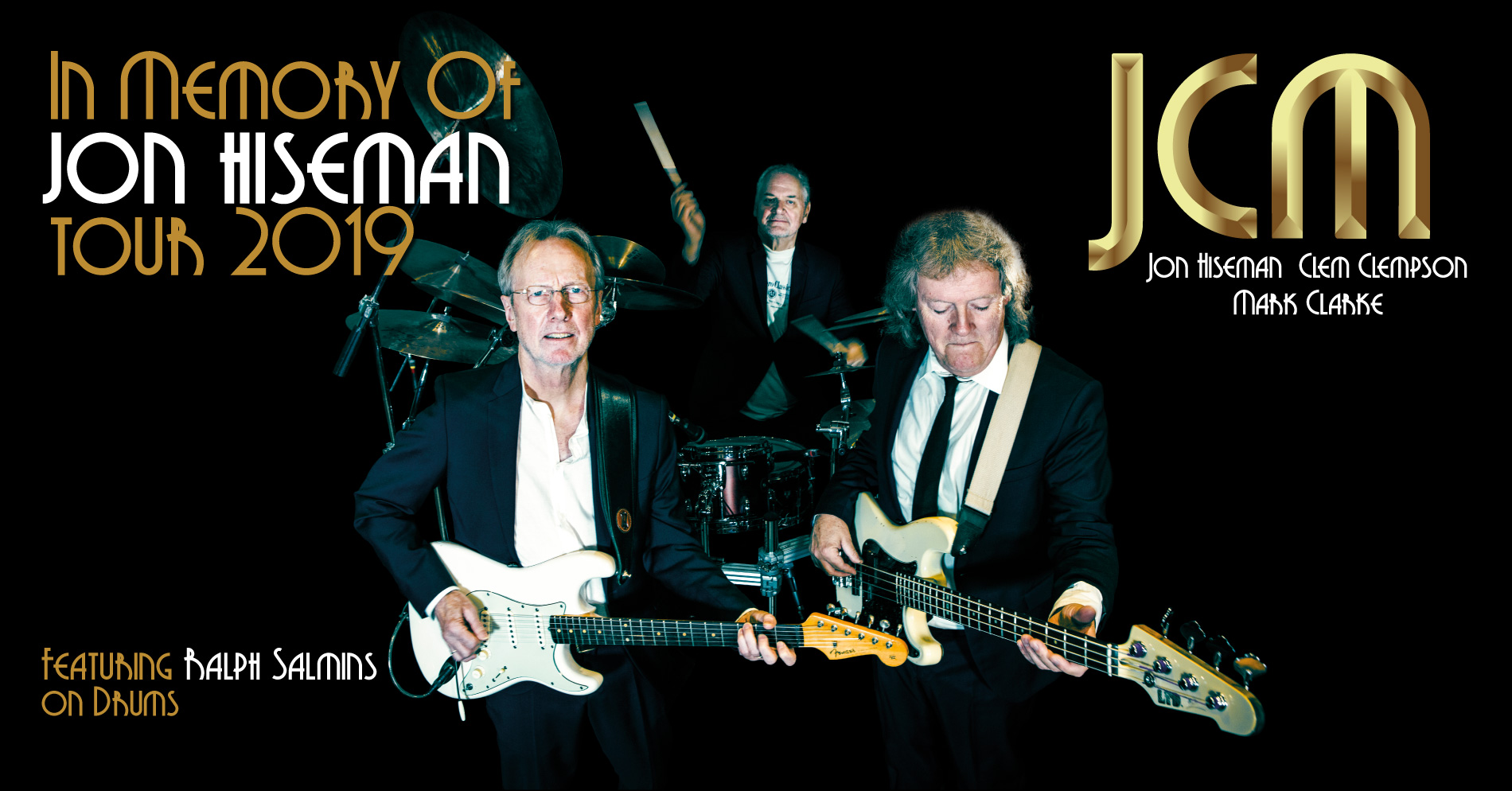 Legendary drummer Jon Hiseman died in the early hours of Tuesday, 12th June 2018 in Sutton, England aged 73, leaving his wife, saxophonist and composer Barbara Thompson, his daughter, singer Ana Gracey and his son, financier Marcus Hiseman, along with four grandchildren.
The cause of death was complications of surgery that he underwent in May 2018 to remove a brain tumour. Jon had lived in Sutton, a suburb of London, before entering hospice care there.
"…he left a huge void in the lives of family, friends, fellow musicians and all those he had met and inspired during a lifetime of dedication to music."
Extract from rock music critic and author Chris Welch's Tribute to Jon Hiseman
In the last year of his life, Jon Hiseman formed JCM, a trio with the Colosseum members Clem Clempson, on guitar, and Mark Clarke, on bass. The group made an album, "Heroes," that contained music written by former collaborators Hiseman had outlived, among them Jack Bruce, Allan Holdsworth, Dick Heckstall-Smith, Graham Bond and Ollie Halsall. Ironically, the album – available on Repertoire Records – will become a tribute to Hiseman himself.
JCM began a tour in April 2018, but cancelled it as the brain tumour advanced. Mark and Clem intend to continue touring in his memory.
You can continue to support Jon Hiseman's legacy by purchasing his book "Playing the Band" and recordings here
JCM will perform at "Tribute to Jon Hiseman" concert on 2nd February at Shepherd's Bush empire before embarking on a European Tour which kicks off in April 2019 "In Memory of Jon Hiseman".
Buy JCM's album "Heroes" on Repertoire Records