Red Sea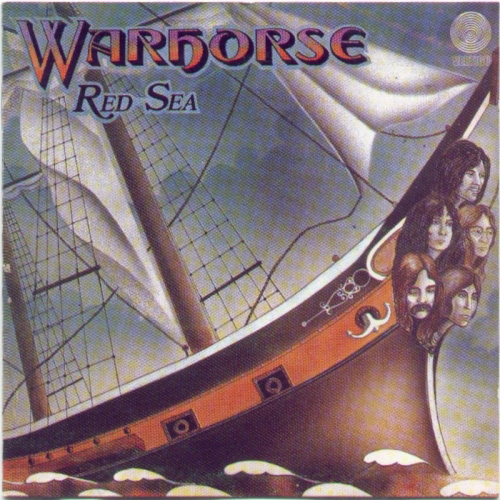 Red Sea
'Red Sea' was the second album by Warhorse, the band formed by former Deep Purple bass player Nick Simper. He had left his old group in 1969 and set up Warhorse with Ged Peck on guitar and Mac Poole - a mate of John Bonham - on drums. With Ashley Holt on vocals, the band proved a solid rock outfit and they released their debut 'Warhorse' on Vertigo in 1970.
'Red Sea' is truly a long lost classic. It features Pete Parks, formerly of Black August on lead guitar, having replaced Ged Peck. It originally came out in 1972 and proved to be their final release for Vertigo. The band underwent several personnel changes before finally breaking up.
Among the seven tracks is a stunning version of Shirley Bassey's hit 'I (Who Have Nothing)', as well as the title song, and such surging rockers as 'Back In Time' and 'Feeling Better'. We'll all feel better for rediscovering this excellent, underrated band!
Tracklist
01. Red Sea

02. Back In Time

03. Confident But Wrong

04. Feeling Better

05. Sybilla

06. Mouthpiece

07. I (Who Have Nothing)
Bonus tracks
08. Ritual (Live Version)

09. Bad Time (Demo)

10. She Was My Friend (Demo)

11. Gypsy Dancer (Demo)

12. House Of Dolls (Demo)

13. Standing Right Behind You (Demo)