White Flames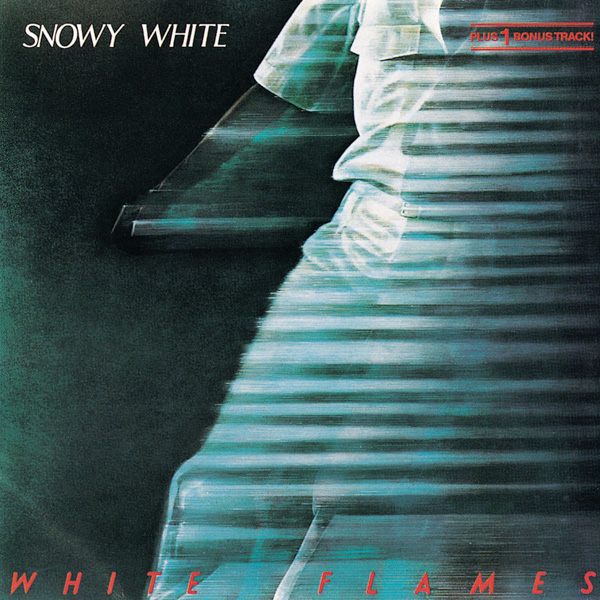 White Flames
'White Flames' was guitarist and singer Snowy White's solo debut, released in 1984 during the aftermath of his departure from Thin Lizzy. A craftsman-like musician, Snowy yearned to play more in his own melodic and thoughtful style, away from the roar of a raucous rock group. The result was not just a splendid album, but a hit single as well.
'Bird Of Paradise' soared into the UK Top Ten in 1984 and is one of nine tracks on this superb CD that retain their power to entrance and delight. Watch out for such songs as 'Open Carefully', 'Lucky Star' and 'It's No Secret', as well as the additional 'live' track 'For The Rest Of My Life' and the extended version of 'Bird Of Paradise'.
The CD liner notes included a brand new exclusive interview with Snowy, who talks about the songs, the influence of the blues, his personal philosophy and life experiences. This was the launch pad for a long creative career that sees Snowy still touring with his own band and playing with Roger Water's sensational show 'The Wall'. Those flames are still burning!
Tracklist
01. Open Carefully

02. At The Crossroads

03. The Journey: Part One

04. The Journey: Part OTwo

05. Lucky Star

06. It's No Secret

07. Don't Turn Back

08. Bird Of Paradise

09. Lucky I've Got You

10. The Answer
Bonus Tracks
11. For The Rest Of My Life (Recorded Live)
More Releases from Snowy White