The Best of Snowy White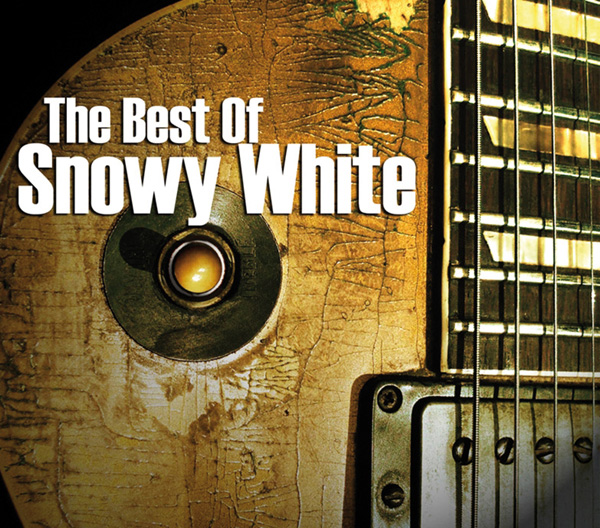 The Best of Snowy White
Terence 'Snowy' White is a fine British born guitarist with a worldwide reputation for tasteful musicianship. While often called upon to support other groups and artists - including Thin Lizzy, Pink Floyd and Roger Waters, Snowy has also carved a solo career with a prolific output of albums and singles.
This carefully chosen double CD compilation showcases the best of his work from three decades of creativity. It includes his memorable 1983 UK Top Ten hit single 'Bird Of Paradise' and many more tracks from albums made with his own regular White Flames band. Among the 1980s albums that provide a rich source of material for Disc One are 'White Flames', 'That Certain Thing', 'Snowy White', 'Change My Life' and 'Open For Business'. Disc Two covers the period from 1994 to 2005, drawing from Snowy's albums 'Highway To The Sun', 'No Faith Required', 'Little Wing', 'Keep Out: We Are Toxic', 'Restless' and 'Way It Is'.
Snowy has recently toured extensively with Roger Waters, and this excellent compilation celebrates the career of the man with 'Goldtop' guitar and the magic touch.
Tracklist
CD 1
01. Blues Is The Road

02. Long Distance Loving

03. Silence In The Valley

04. The Time Has Come

05. No Faith Required

06. Journey (Part 1 & 2)

07. Love Pain & Sorrow

08. The More You Live

09. Old Number 7

10. What I Am Seraching For
CD 2
01. Too Far Away

02. At The Crossroads

03. Melting

04. It's Your Life

05. I Loved Another Woman

06. Angel Inside You (Part 1)

07. Angel Inside You (Part 2)

08. Discoveri

09. Restless Too

10. Loving Man

10. Terpisah

11. Sweet Bluesbreaker
Bonus track
12. Bird Of Paradise (2002)
More Releases from Snowy White