Transition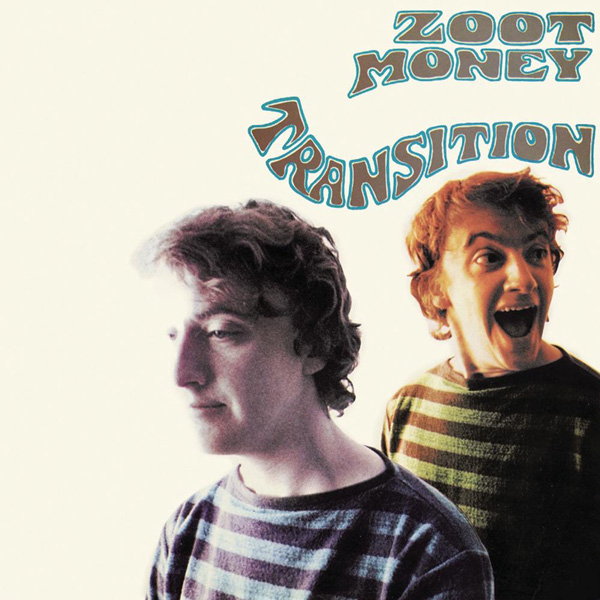 Transition
When Zoot Money was moving on from his soulful Big Roll Band and heading towards the more psychedelic Dantalion's Chariot, he took time out to record an excellent solo album. 'Transition' was devised in 1966, but it didn't get released until 1968, some time after the only album issued by the mighty Chariot.
Now 'Transition' is being released on a new Repertoire CD. It is enlivened with great vocals and organ playing from Mr. Money. It also features Andy Summers on all the tracks, revealing what a great guitarist he was - even before his days with the Police.
As well as the familiar guitar and organ sound, a sitar makes it presence felt, evoking the mysterious mood of the late Sixties. Nine splendid remastered tracks, include such ear-catching titles as 'Let The Music Make You Happy', the groovy 'River's Invitation' and a reference to Aldous Huxley's Brave New World, called 'Soma'. Watch out for 'What Cha Gonna Do 'Bout It' and 'Stop The Wedding', not mention the highly appropriate 'Recapture the Thrill Of Yesterday'.
Now we can all do that, with this much sought after thriller from the Money archives.
Tracklist
01. Let The Music Make You Happy (02:37)
02. River's Invitation (03:55)
03. Soma (06:23)
04. What Cha Gonna Do 'Bout It (03:35)
05. Stop The Wedding (03:57)
06. Deadline (03:15)
07. Recapture The Thrill Of Yesterday (03:53)
08. Problem Child (02:23)
09. Just A Passion Phase (03:00)
10. Coffee Song (02:48)
More Releases from Zoot Money's Big Roll Band