New World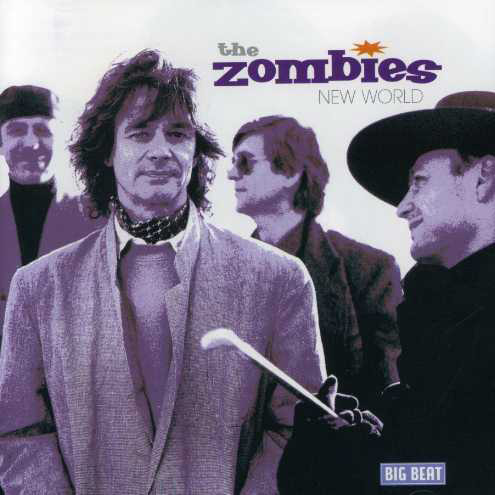 New World
The classic Sixties group is reunited on 'New World,' an excellent album that provides a fine example of their song writing skills and melodic sophistication. This set of 13 songs was recorded in 1991, when the Zombies first got back together to re-assert their musical authority in a competitive world.
Lead singer Colin Blunstone is featured alongside bassist and composer Chris White, together with original drummer Hugh Grundy. Keyboard wizard Rod Argent and guitarist Paul Atkinson are 'special guests' and the band is augmented by multi-instrumentalist Sebastian Santa-Maria.
Among the highlights are several new songs, a fresh version of their classic hit 'Time Of The Season' and a cover of a Prefab Sprouts song 'When Love Breaks Down'.
As a precursor to a more permanent reunion - when they embarked on an extensive series of historic showcase concerts - this important CD marks the dawn of a new age of the Zombies.
Tracklist
01. New World (My America)
02. Love Breaks Down
03. I Can't Be Wrong
04. Lula Lula
05. Heaven's gate
06. Time Of The Season
07. Moonday Morning Dance
08. Blue
09. Nights On Fire
10. Losing You
11. Alone In Paradise
12. Knowing You
13. Love Conquers All
Bonus tracks
14. Hold My Hand (AKA 'Lula Lula')
15. When My Boat Comes In
More Releases from Zombies, The