Unfinished Business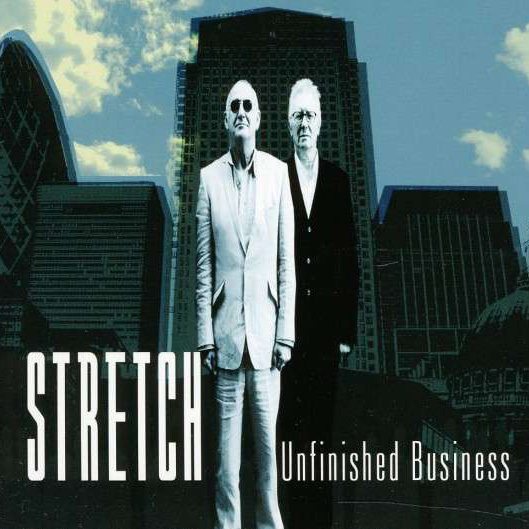 Unfinished Business
Stretch make a long awaited come back with their first new album in 34 years, appropriately called 'Unfinished Business'. Explains lead singer Elmer Gantry: "The original Stretch imploded back in 1977. Now we're back together and we're very pleased with our new album. We've picked our favourite numbers from way back, including some I did in my very first band in 1962."
Among the highlights of this 11-track CD is a new version of Stretch's hit single 'Why Did You Do It' and 'Flames', a song first recorded by Elmer Gantry's Velvet Opera. There are also joyful 'covers' of Willie Dixon R&B tunes, including 'Hoochie Coochie Man' and 'I Just Wanna Make Love To You'.
The revived Stretch features Elmer with original guitarist Kirby Gregory and says Gantry: "Kirby plays some very strong solos on the album and he's playing better than ever. We recorded it all on tape and then transferred the tracks to digital, to achieve a more mellow sound."
Stretch was one of the hottest rock blues outfits of the Seventies. They sound even hotter three decades later. And this time, they really mean business.
Tracklist
01. Showbiz Blues

02. Why Did You Do It?

03. Flames

04. I Need Your Love So Bad

05. Hoochie Coochie Man

06. Down In The Bottom

07. Live The Life I Love

08. Can't You Feel It

09. See That My Grave Is Kept Clean

10. I Just Wanna Make Love To You

11. I've Got My Mojo Working
More Releases from Stretch