Live at Rockpalast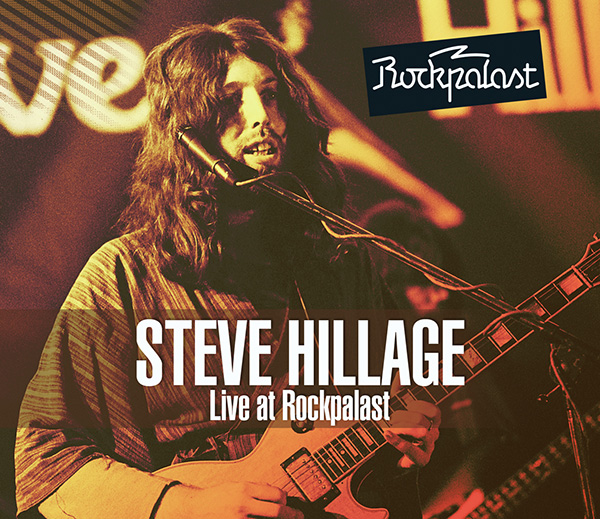 Live at Rockpalast
RESTORED CONCERT PERFORMANCE on REGION FREE NTSC DVD: (Audio selection of Stereo and 5.1 Surround Sound)
REMASTERED STEREO SOUNDTRACK CD
ROCKPALAST is a legendary 'live' music TV show hosted in Germany by the WDR channel. It first broadcast in 1974 and has become a pan-European television institution. It has its own fan club and online forum, and in almost four decades, it has become a trademark of quality viewing and listening.
PERFORMANCE DATE: Otto Hahn Schule Bensberg, Germany 20th March 1977
Having made his name with Gong, Steve Hillage has been active for more than 40 years as a performer, composer and producer. He has just returned to 'live' performance with a new incarnation of the Steve Hillage Band, revisiting classic material from the mid-1970s.
We feature his 1977 performance on Rockpalast, majoring on highlights from his first two solo albums, 'Fish Rising' and 'L'.
The seven-piece band line-up also appeared on the acclaimed 'Live Herald' set, and includes ex-Jethro Tull drummer Clive Bunker and the appropriately named Colin Bass (later of Camel).
Highlights include 'Solar Musick Suite' - still regarded by many as one of the finest examples of Hillage's solo work - and versions of George Harrison's 'It's All Too Much' and Donovan's 'Hurdy Gurdy Man'.
By 1980 Steve Hillage withdrew from performing and recording, moving instead into production (Simple Minds, It Bites, the Charlatans, Tony Banks and others), so this is a rare document of his early solo years.
Expertly restored and remastered. Superb vision, outstanding sound.
Tracklist
DVD:

1. Salmon Song

2. Hurdy Gurdy Glissando

3. Hurdy Gurdy Man

4. Solar Musick Suite

5. Lunar Musick Suite

6. It's All Too Much

7. Aftaglid Pt.1

8. Electrick Gypsies

9. Not Fade Away (Glid Forever)
DVD running time: approx. 85 mins

Region Free NTSC DVD. Audio selection of

Stereo and 5.1 surround sound
CD:

1. Salmon Song

2. Hurdy Gurdy Glissando

3. Hurdy Gurdy Man

4. Solar Musick Suite

5. Lunar Musick Suite

6. It's All Too Much

7. Not Fade Away (Glid Forever)
(7 selected highlights to fit maximum CD capacity)
Soundtrack In Remastered Stereo
More Releases from Steve Hillage
Not found any release